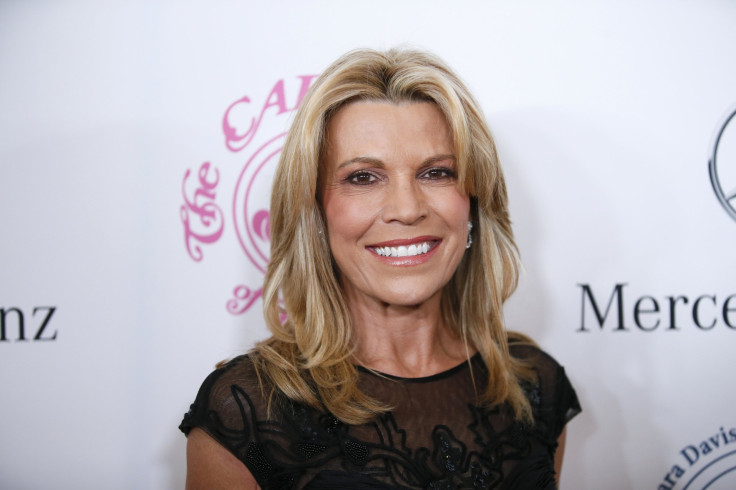 Avid fans of "Wheel of Fortune" found famous letter-turner Vanna White hosting the long-running game show solo on Monday. Her on-air hosting debut came after the game show was temporarily suspended last month due to Pat Sajak, who had to undergo an untimely emergency surgery to fix a blocked intestine.
White has been the show's letter turner since "Wheel of Fortune" debuted, and it was refreshing for fans to see her filling in the blanks as host until Sajak's return. On Monday, she stepped in for longtime front man Sajak, who is still in the process of recuperating. According to reports, White will continue to preside over the syndicated game show for as long as Sajak is not yet ready to return to his hosting duties.
Since the show's debut, White's duties have always been limited to flipping vowels and consonants at the puzzle board. That's why when Sajak tapped her to fill in for him after his emergency surgery, the letter turner had cold feet.
Monday's episode marked the first of three weeks' worth of shows with White at the helm. To say she was nervous would be an understatement, as she revealed in an interview last week that she had never ever imagined herself hosting the show. "I've never even thought of that in 37 years," she said. "And to be asked almost on the spot, 'How do you feel about hosting the show?' Like what?!" she added.
"Normally, I just stand there and I turn my letters, and I'm just happy as can be not having to worry about anything else," White explained. She added, however, that while it's logistically hard for her to control the game for the first time, it helps that she knows every aspect of the show.
Before the broadcast on Monday, the official Twitter account of "Wheel of Fortune" tweeted a video snippet of the episode, featuring White walking out on set arm-in-arm with Mickey and Minnie Mouse. Throughout the episode, it was Minnie who took up White's role of flipping the letters at the board.
Meanwhile, Pat Sajak took to Twitter to explain how the game show will go in the coming weeks. "It's a bit confusing, but here's the deal: Vanna will be hosting this coming week and the next," he wrote. "Then two weeks of shows I taped before my surgery. Then Vanna again the week of Jan. 6 with a special guest at the puzzle board. Then the planets will realign, and it's back to normal," he added.
© 2023 Latin Times. All rights reserved. Do not reproduce without permission.