It wasn't long ago when Chinese tennis star Peng Shuai grabbed eyeballs when she accused the country's former vice premier of sexual abuse, and now she seems to be missing.
According to Daily Mail, she vanished just a week after making the allegation against 75-year-old Zhang Gaoli, who was a vice premier in Beijing, China. In a post uploaded on Weibo, the 35-year-old athlete accused Gaoli of forcing her to have sex with him, but also admitted to having "no evidence" about it. Within 20 minutes of being uploaded on the platform, which is monitored by the Chinese state, the post was deleted, reported Sportinglife.ng.
Shuai, who shot to fame after winning the French Open doubles seven years ago, has reportedly not been seen since.
The Asian country has been hit by #MeToo scandals in the past, but this is believed to be the first one that involved a high-ranking government official. On Nov. 3, a spokesman for Beijing's foreign ministry refused to comment on the matter saying, "I have not heard of it and it is not a diplomatic question."
In the post, Shuai said that she and Gaoli, who is married, were involved in an on-and-off affair that started in 2011 when the two met in Tianjin. She mentioned that the two slept with each other once that year, and possibly a second time before he got promoted and ended his affair with her.
But in 2018 after his retirement from politics, he allegedly rekindled the affair by inviting the athlete for dinner with his wife after which he forced her to have sex with him. She said in her post that she cried and refused his advances, before finally relenting. Then the affair allegedly started and she described it as "unpleasant."
After the allegation, for some time her profile seemed to be disabled, and was not popping up in searches as well. Later it was found the profile is still active and shows up on a Google search, but the post has been deleted and people are not allowed to comment on all of her other posts. If someone tries to post about Gaoli or Shuai on the site, an error pops up. Without elaborating, the error message says the post violates "relevant laws and regulations."
After the post, Lü Pin, a Chinese activist for women's rights, tweeted that Shuai's revelation is very important as it lets people get a glimpse of the real life of "China's highest leaders, their excessive abuse of power, corruption and their fear behind a moral façade wrapped in power."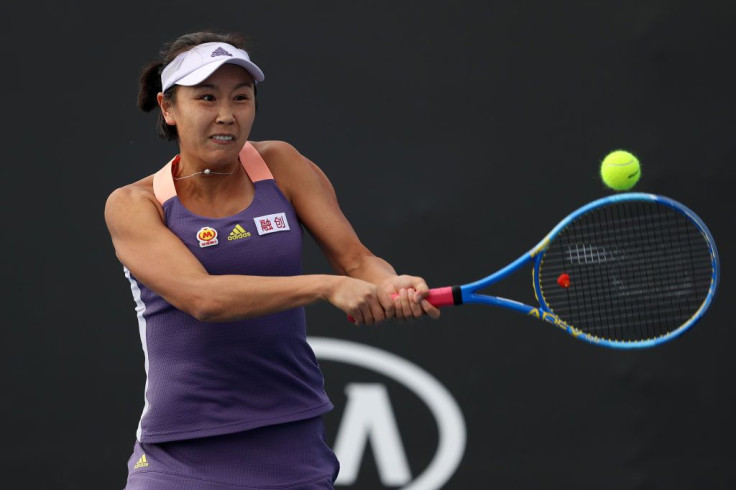 © 2023 Latin Times. All rights reserved. Do not reproduce without permission.