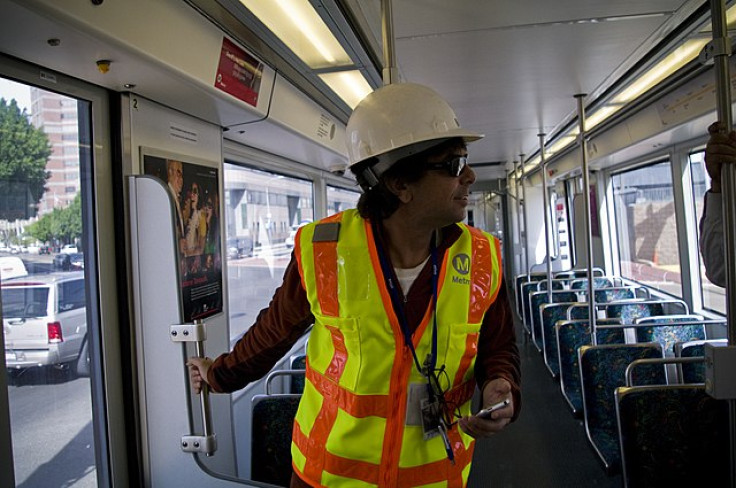 The District of Columbia (D.C.) is where Latinos earned the highest hourly salaries in the United States in 2021, taking $33 and almost doubling the country's average, 17$. It also showed a large difference with the runner-ups, Maine and Vermont, which pay an average of $21 to Latino workers.
This is according to figures from the Latino Data Hub, recently created by the UCLA Latino Policy and Politics Institute and which largely relies on U.S. Census Bureau data.
D.C. is an outlier in this chart, as all other jurisdictions show hourly salaries that range from $22 to $14. This latter figure can be found in Idaho, Mississippi and Oklahoma.
The figures are not representative of real gains, as each state's cost of living can vary substantially. In fact, a report from Forbes Advisor in August showed that Mississippi had the lowest cost of living in the country, with residents spending an average of $32,336 per year on essential expenses.
However, if we are to calculate that workers get paid for an average of 176 hours a month (that is, 22 days of eight hours of work per month), the figure for Latinos comes up short at slight above $29,500 a year. If salaries had gone up along with the inflation for 2022, 8%, the figure would be $31,860, still short of Forbes' figure.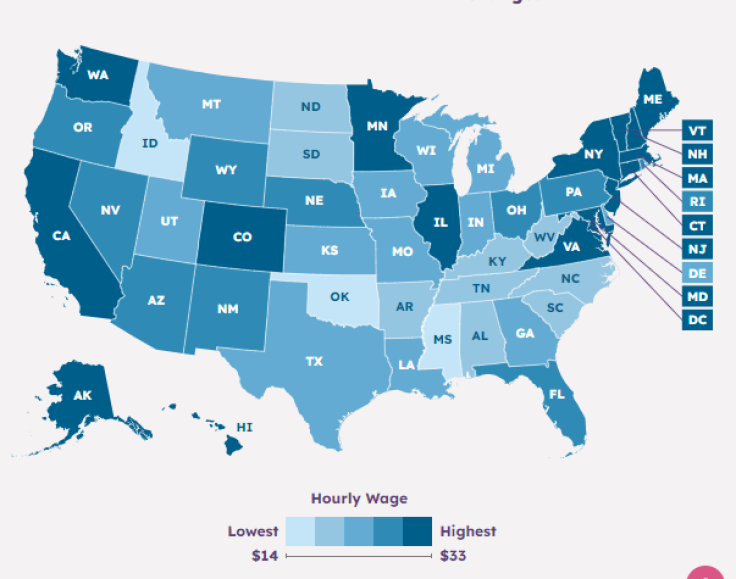 In Hawaii, the sate with the highest cost of living according to the Forbes report with almost $55,500 needed to cover basic expenses this year, Latinos earned an average of $20 per hour.
Using the same formula as Mississippi, yearly salaries for this demographic in the Pacific island come up at $42,240. Adding an 8% to account for 2022 inflation, the figure goes above $45,600 about 20% short of the amount needed to cover the average annual expenditure.
New York, a state with heavy Latino presence, also had an average hourly salary of $20, or $42,240 a year. According to the Forbes report, the city has the 4th highest cost of living in the country, clocking in at $49,623, meaning that Latinos who earn the average hourly wage wouldn't be able to cover basic expenses as understood by the report even adding the 8% that would account for inflation.
UCLA's Latino Data Hub also showcases the average hourly wage for other ethnicities at a national level. Latinos' were the lowest earners along with Native Americans at $17 and stand below the national average of $21. The only other ethnic groups underneath this line are Black and Multiracial people. Asians or Pacific Islanders stood at the top with average hourly wages of $28, while Whites earned $24.
© 2023 Latin Times. All rights reserved. Do not reproduce without permission.