It's been an intensely eventful week for Cardi B, who turned a year older on Sunday. And well, there's drama knocking at her door yet again -- in the form of an accidental nudie that cropped up as her Instagram story on Tuesday.
A visibly embarrassed 28-year-old rapper took to Twitter to upload a voice message, where she can be heard ranting about the glitch. Cardi captioned the audio note as, "Lord why the f–k you have to make me so f—ing stupid and retarded? Why? Why? Why? Why?"
The rather amusing post also sheds light on how she's been trying to pacify herself and let things be. "I'm going to eat my breakfast, and then I'm going to go to a party because I'm not even going to think about it. I am not going to think about it, ok? Nope, no I'm not. I'm not," she added.
While nobody's quite certain whether she's still sulking or not, but turns out, Cardi DOES have good reasons to focus on the good in her life – she was gifted a $300,000 Rolls-Royce truck — with a $8,000 custom car seat for her daughter with estranged partner Offset, Kulture — and two Birkin bags, courtesy Kylie Jenner, one of which totaled up to a whopping $38,450.
Cardi raised eyebrows after publicly sharing a smooch with estranged husband Offset on the eve of her birthday. The act sparked speculations of a reconciliation between the young parents, barely a month after Cardi filed a divorce from him (on the grounds of the rapper cheating all through their marriage.) Offset fuelled the rumors by posting snaps from the Saturday bash on Instagram and cited how lucky he was to have something as amazing as Cardi around.
Coming back to the latest controversy that's looming over Cardi's head, while it's unfortunate to have your nudes' surface on the world wide web, she isn't alone. Scores of celebrities – Chris Evans, Whitney Cummings, Usher, Chris Cuomo, Chrissy Teigen, Courtney Love, and several others – have been victims of the blooper.
Accidental or not? Well, that's a story for another day.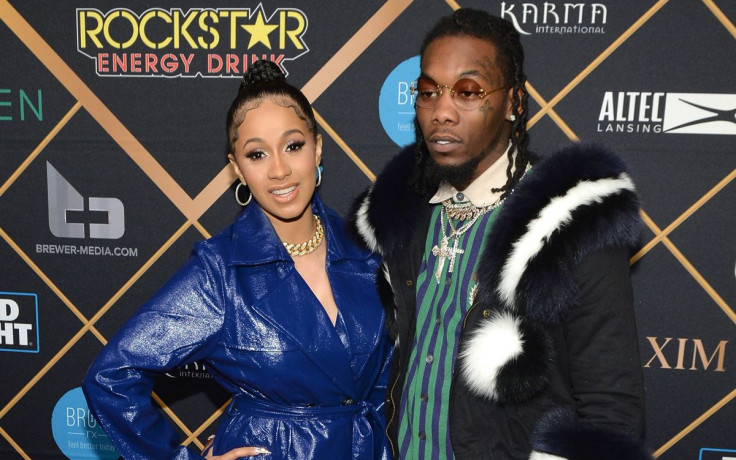 © 2023 Latin Times. All rights reserved. Do not reproduce without permission.