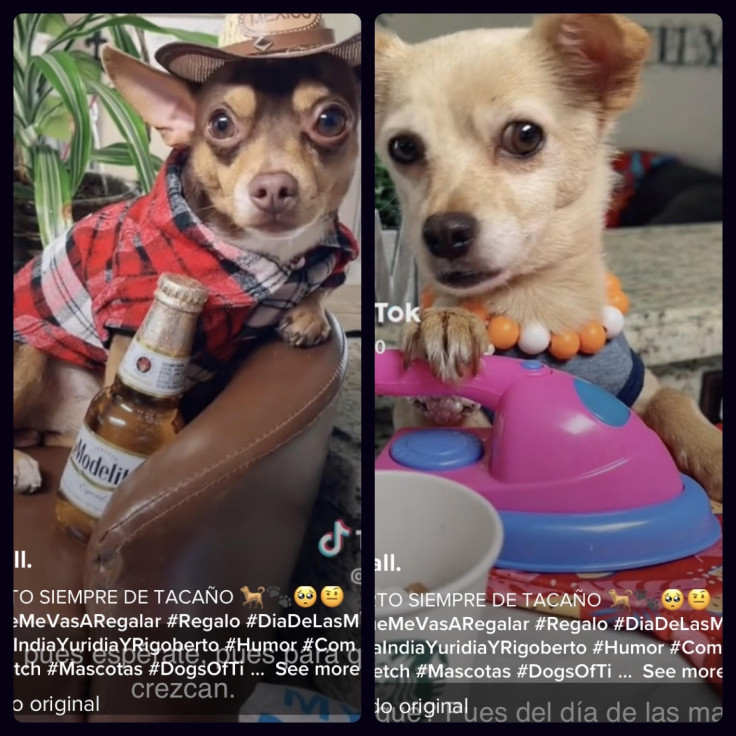 Dogs! Who doesn't love them? They are super cute and adorable and can be a man's best friend. But what is better than cute dogs? That's right - cute dogs dressed as Mexicans.
A Tik Tok video posted by user @lizvall10 shows two chihuahua dogs dressed in Mexican attire with an audio clip of having a conversation discussing Mother's Day and how one dog has not "received a Mother's Day gift" from the other dog.
The video received over 19.7k views.
"Y yo porque si tu no eres mi mama," the "boy" dog who is shown to appear as the husband said.
"Pos no pero soy la mama de tus hijos," the "girl" dog who is shown to appear as the wife said.
This plays as a common conversation between a Mexican married couple and some users are loving it!
"Parece Que Estoy Escuchando A Mi Suegro Y Mi Suegra 😂😂," one user commented.
"That's what I tell my wife . It's Mother's Day not wife's day," another user commented.
Today was Mother's Day in Mexico and poor wifey dog did not recieve any gifts from her dog husband.
Can she expect to receive a gift on Sunday for Mother's Day in the U.S.? Let's hope so!
© 2023 Latin Times. All rights reserved. Do not reproduce without permission.