In these trying times, as the number of coronavirus infected people in the U.S. continues to balloon out of proportion, Americans wish for a more responsible leader, someone they could look up to for guidance and clearance. But, unfortunately, with President Donald Trump dead-set on making light of the deadly crisis, the responsibility falls upon First Lady Melania Trump.
In a recent tweet, Melania Trump urged Americans to continue to follow the recommendations of the Centers for Disease Control and Prevention and make their contributions counts in the struggle to flatten the curve of coronavirus.
"As the weekend approaches I ask that everyone take social distancing & wearing a mask/face covering seriously," the First Lady wrote in a tweet. "#COVID19 is a virus that can spread to anyone — we can stop this together."
The CDC has recently updated its guidelines and remarked upon the importance of wearing "non-medical cloth" protective face coverings in public. But even as Americans, health workers, his federal staff, and even his wife grasp the severity of the situation, Trump has no plans of donning on a face mask any time soon.
In a recently held, coronavirus task force press briefing, President Donald Trump reflected upon Melania Trump's tweets when he was asked about it. "It's good, no, she feels that way," he said.
"I don't think I'm going to be doing it," the president said during the press conference. "Wearing a face mask as I greet presidents, prime ministers, dictators, kings, queens — I just don't see it." As per Trump, his wife taking action and following the guidelines is all well and good, but he doesn't see himself adhering to the same.
"With the masks, it is going to be really a voluntary thing. You can do it. You don't have to do it. I am choosing not to do it. But some people may want to do it, and that's OK. It may be good. Probably will — they're making a recommendation. It's only a recommendation, it's voluntary," he added, thus continuing with his mixed messages and going against the best advice of his own federal agencies.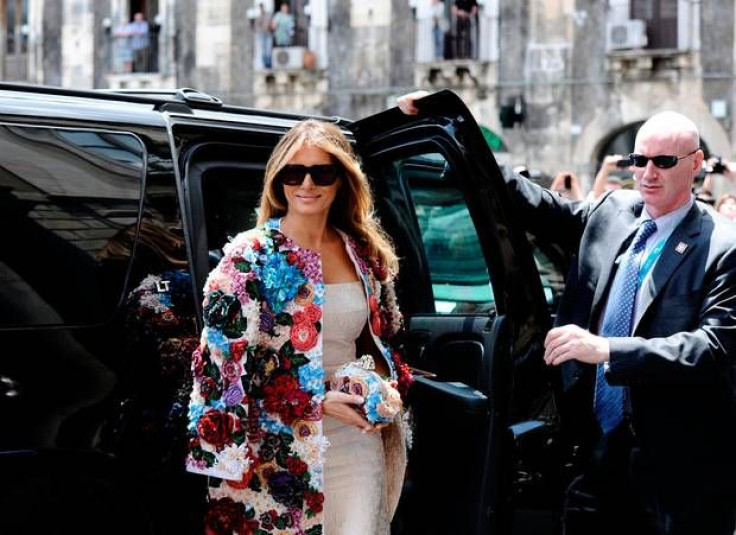 © 2023 Latin Times. All rights reserved. Do not reproduce without permission.