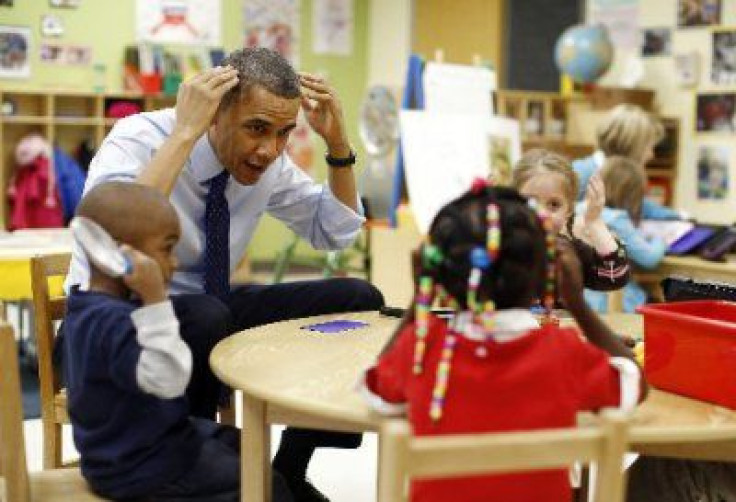 New census estimates from the US government, based on data from July 2012, show that racial and ethnic minorities now comprise about half of the United States' under-5 age group, the government announced today. The percentage of minorities in among children under 5 grew to 49.9 percent in 2012. The news comes a year after the Census Bureau reported that among babies, whites were no longer the majority. The government also projects that in five years, minorities will be over half of the nation's population of children under 18. Considered as a whole, the nonwhite population grew by 1.9 percent to 116 million, or 37 percent of the US population.
According to the Associated Press, the total US white population will begin a decline in absolute numbers as baby boomers age, though currently the white population is still increasing slightly due to immigration from Europe. For the first time in almost a century, the number of deaths is exceeding the number of births for white Americans.
RELATED:
3 Differences Between The 2013 Immigration Reform Plan And The 1986 Amnesty Bill
Marco Rubio Says Immigrants Should Speak English Before They Get Green Cards
Immigrant Advocate Groups Say Obama Is 'Deporter-In-Chief'
The census also indicated that income disparity among children under 5 breaks down along certain racial lines. 22 percent of the under-5 age group lives in poverty, but black and Hispanic toddlers - 41 percent and 32 percent, respectively - were most likely to be from poor families, compared to 13 percent of whites and 11 percent of Asian toddlers.
The estimates come during a time in which the gap between rich and poor in the United States has reached its largest since 1970. Experts say the educational system is the most important area of focus in battling inequality and fomenting social mobility, as gaps in academic achievement have been shown to correspond closely to family income, and begin quite early in a child's life. This month, the Supreme Court will rule on a case which will decide whether the University of Texas can continue to consider race as one of many factors in its admissions policy, after a 22-year-old white student claimed she had been rejected unfairly because of her race. Some states have already barred public universities from race-based affirmative action policies, including Florida, California, Washington and Michigan. The New York Times reports that in each of them, public universities stepped up efforts to recruit students from economically disadvantaged backgrounds in the hopes of enrolling more minority students in the process.
President Barack Obama has been pushing this year for an expansion of early-childhood education for lower-income families, proposing that an additional federal tax on cigarettes be levied that would pay for universal preschool programs. In a February State of the Union address, he said fewer than three in 10 4-year-olds were enrolled in a "high-quality" preschool program.
"Most middle-class parents can't afford a few hundred bucks a week for a private preschool," he said. "And for poor kids who need help the most, this lack of access to preschool education can shadow them for the rest of their lives. So tonight, I propose working with states to make high-quality preschool available to every single child in America."
About 353 of the nation's 3,143 counties, or 11 percent, are now "majority-minority." And in 2012, the under-5 age population in 13 states and the District of Columbia was "majority-minority," up from five states in 2000. In 25 states and the District of Columbia, minorities now make up more than 40 percent of children under age-5.
© 2023 Latin Times. All rights reserved. Do not reproduce without permission.