U.S. officials said Russia has purportedly urged China for assistance, including military backing, as the battle in Ukraine enters its third week.
The event has alarmed White House officials, who fear that Beijing will sabotage Western efforts to support Ukraine defending its land against Russian aggression.
Officials claimed in an interview that Russia's request for assistance included military equipment and other aid but did not elaborate further details.
According to a source familiar with the situation, the U.S. government was already preparing to issue a warning to its partners after signs that China would assist Russia. As Moscow's assault of Ukraine continued, several additional American officials indicated they had observed indicators that Moscow was running out of critical supplies.
Liu Pengyu, a spokesperson for the Chinese embassy in Washington, said he was unaware of any indications that his nation could be willing to help Russia. According to the Financial Times, he said in a statement that China was "seriously concerned and distressed" about the situation in Ukraine.
President Xi Jinping of China has boosted his country's ties with Russian President Vladimir Putin, praising him for his continuous aggression towards Ukraine.
Moscow's soldiers are accused of destroying cities and killing hundreds of thousands of civilians.
Officials from the United States keep a close eye on the issue and watch China see if it takes any steps to assist Russia.
Jake Sullivan, the White House national security adviser, will meet with Yang Jiechi, a member of the Chinese Communist Party's top Politburo and director of the party's Central Foreign Affairs Commission on Monday in Rome.
According to the New York Times, the American official is anticipated to issue a warning to Yang about the future of Chinese efforts to bolster Russia's military progress or undercut Ukraine, the U.S., and their allies.
In an interview on Sunday, Sullivan said that the U.S. government had been discreetly speaking with Beijing, warning them of the implications if they aided Russia.
Officials from the United States also intimated that China was aware that Russia was plotting something. But they contended that they may not have had complete knowledge of Putin's plans.
Despite Moscow's continuous aggression against Ukraine, Beijing has avoided publicly chastising Moscow and has voted no in several UN resolutions condemning the region.
Regarding the conspiracy notion that the U.S. was manufacturing chemical weapons in Ukraine, White House Press Secretary Jen Psaki stated in a tweet on Wednesday that: "China has seemingly endorsed this propaganda.
Russia is said to have initiated the disinformation campaign, which has bolstered its unfounded allegations that the weapons will be used against its military. Due to Chinese propaganda channels and some American voices reiterating the notion.
Several U.S. and Ukrainian officials have expressed concerns that Russia was planning to deploy chemical or biological weapons in its assault.
According to ABC News, Ukrainian President Volodymyr Zelensky cautioned that Russia's conspiracy theories imply what it may be about to do itself in a televised address on Thursday.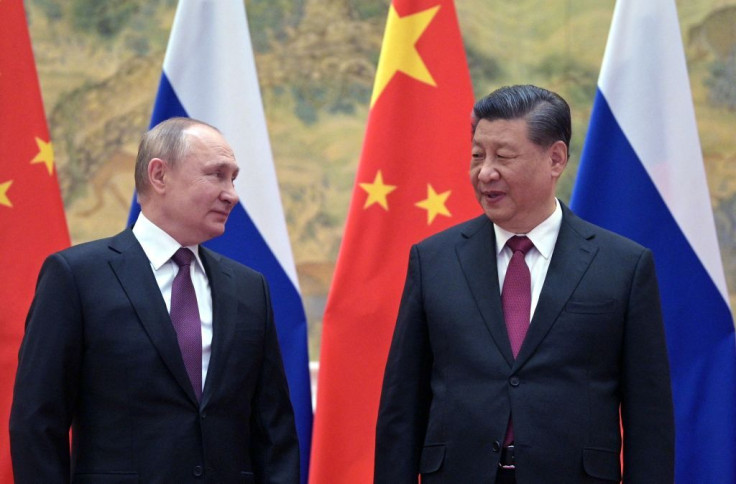 © 2023 Latin Times. All rights reserved. Do not reproduce without permission.