The White House has defended Kamala Harris and her team following reports of dysfunction in the Vice President's office. Going by the reports, some of her team members are frustrated with Harris' chief of staff, Tina Flournoy.
Sabrina Singh, deputy press secretary to the Vice President, told CNN that Harris' focus is on her work. "The Vice President and her office are focused on the Biden-Harris Administration's agenda to build an economy from the middle out and the bottom up, not the top down, to making sure racial equity is at the core of everything the Administration does, to combatting the existential threat of climate change, and to continue protecting the American people from the Covid-19 pandemic," she said.
White House press secretary Jen Psaki on Friday said that the Vice President is an incredibly "important partner to the President of the United States. She has a challenging job, a hard job, and she has a great supportive team of people around her. But other than that, I'm not going to have any more comments on those reports."
Some of the top White House officials and aides to the Vice President called reports of infighting overblown or simply untrue. Biden's chief of staff, Ron Klain, a friend of Flournoy, said in a statement, "Vice President Harris and her team are off to the fastest and strongest start of any Vice President I have seen." Heaping praise on her, he added that Harris is working for the American people on areas such as immigration, small businesses, voting rights, and economic growth.
"The President's trust and confidence in her is obvious when you see them in the Oval Office together. The results speak for themselves: a decline of border arrivals from the Northern Triangle, improved vaccine equity, and increased economic opportunities for women. Anyone who has the honor of working closely with the Vice President knows how her talents and determination have made a huge difference in this Administration already," read the statement.
Flournoy has a close professional relationship with Harris and has helped to manage a young staff, according to sources, reported The Hill. "She has become a trusted and loyal adviser to the Vice President and the administration," said Minyon Moore, an adviser to Bill and Hillary Clinton.
Referring to the pressure Harris faces as the first woman, African American and South Asian person to be Vice President, Moore shared, "She is smart, strategic and very hardworking. She understands the significance of this moment in history and the tremendous weight of being the first."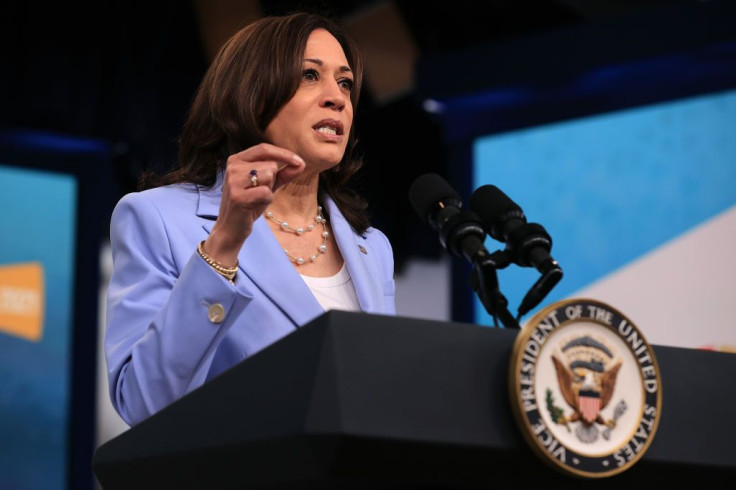 © 2023 Latin Times. All rights reserved. Do not reproduce without permission.