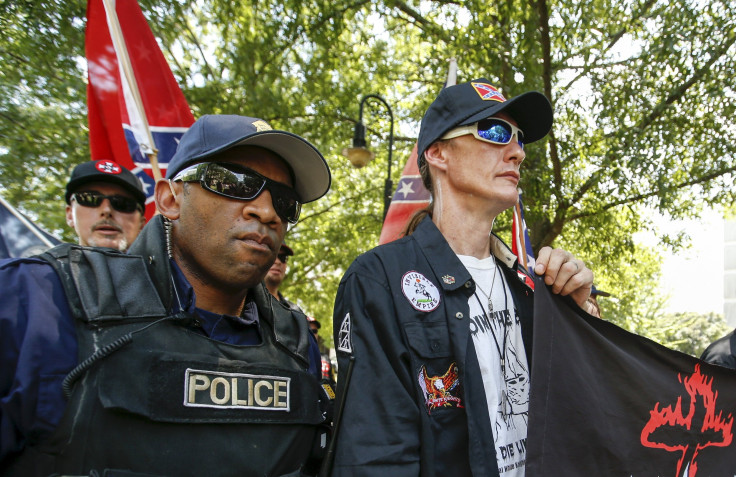 Police say that a group Latinos playing soccer and speaking Spanish in a Los Angeles County park when Ian Justine Plankey, 20, Richard Lawrence Daulton, 19, and Kevin Matthew Stewart, 26, confronted with one or more knifes yelling "heil Hitler" and carrying a confederate flag wallet. All three suspects were charged with felonies associated with assault with a deadly weapon. Those charges are eligible for hate crime enhancements, according to the D.A., because the crimes were "committed because of the victims' status and perceived race or ethnicity."
The alleged attacks follow an uptick in violence against Muslims and Sikhs in Southern California following the San Bernardino terrorist attacks, and a bloody melee between Klu Klux Klan marchers and counter protesters last week.
All three suspects in the Hispanic assault case pleaded not guilty on Tuesday, according to the L.A. Times.
The three white men reportedly confronted a group of three Hispanic parkgoers calling them "spics" and "beaners," according to Sheriff's deputies interviewed by the Antelope Valley Times. A family in the park celebrating a child's birthday reportedly tried to break up the fight. One of the family members said the white supremacists threatened to kill them.
Plankey and Daulton had their bonds set a $185,000. Stewart's bond was set at $245,000. He was convicted of assault with a firearm in 2014. It's not clear if any of the men have been released ahead of trial.
© 2023 Latin Times. All rights reserved. Do not reproduce without permission.