The pandemic is far from over as unprecedented cases, fatalities, and overflowing hospital wards continue to plague the world over. In keeping with the grim reality compounded by an inept approach in tackling the viral outbreak, WHO Director-General Tedros Adhanom Ghebreyesus condemned some of the countries' responses to the virus.
"The only aim of the virus is to find people to infect. Mixed messages from leaders are undermining the most critical ingredient of any response: Trust," said Ghebreyesus on Monday at a news conference from the agency's Geneva headquarters. "The virus "is going to get worse and worse and worse but it doesn't have to be this way," he added.
The chief's concerns arose out of sheer disappointment at a volley of world leaders, whose actions didn't quite make the cut – in combating the pandemic. Ghebreyesus's recent statements suggested that a return to the normal isn't likely anytime soon, and the dire need of the hour was "strong government leadership and coordination of comprehensive strategies that are communicated clearly and consistently."
The WHO Chief also predicted that the situation was in a downward spiral largely because proven measures to reduce risk are seldom implemented. Hinting at how clarity is key, Ghebreyesus maintained that the only way upward and onward was suppressing transmission and practicing social distancing.
At a time when the Covid cases skyrocket in the United States of America; health specialists are of the opinion that a "strong, coordinated message" from President Donald Trump and the White House is imperative to bring the pandemic under control.
The U.S. has logged in over 3.3 million Covid-19 cases and at least 135,205 deaths, according to the statistics offers by Johns Hopkins University. Things seemed particularly messy over the weekend in the United States as record levels were registered over the weekend. Florida witnessed a surge of 15,000 new cases, surpassing the number of infections recorded in any single state.
The number of Covid-19 related cases in Florida has surpassed the numbers in nations like Spain, Italy, and France. President Donald Trump, who amassed severe flak for propagating the benefits of anti-malarial drug hydroxychloroquine, is tested negative.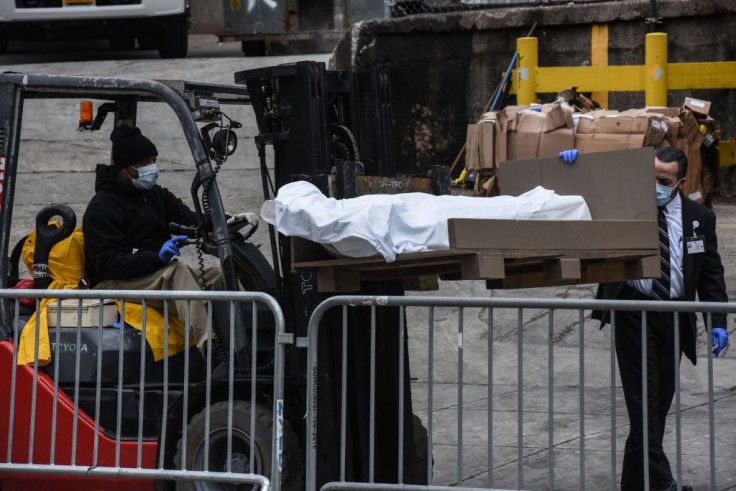 © 2023 Latin Times. All rights reserved. Do not reproduce without permission.