There seems nothing that can come in the way of Brazilian President Jair Bolsonaro's staunch belief in the healing powers of hydroxychloroquine.
The 65-year-old leader who has been tested positive for coronavirus, and announced his diagnosis on Tuesday, sent shockwaves across the globe upon sharing a video that shows him gulping down the third dose of the scientifically unbacked anti-malaria drug.
"I trust hydroxychloroquine," said Bolsonaro in the video, smiling. "And you?" While the president seems to be well-aware of the backlash he's facing from opponents for his perspective, he continues to stand his ground.
"To those who cheer against hydroxychloroquine, but have no alternatives, I regret to inform you that I am very well with its use and, with the grace of God, I will live for a long time," said Bolsonaro through an update on his Facebook page.
Health officials and scientists are irked that Bolsonaro seems oblivious to the repercussions that his sweeping statements might carry. "He took hydroxychloroquine in public saying he's feeling good and that it was probably because of the medicated when we know that the medication doesn't work for COVID-19, so it's dangerous," said Natalia Pasternak, a research fellow at the Institute of Biomedical Sciences at the University of Sao Paulo while speaking to Al Jazeera.
Thinking along similar lines, another health expert slammed the president for not paying heed to official health warnings before speaking. "He's saying that it's a possibility of a cure and ... he's confirmed that it's a 'little flu', it's not a problem for him - and we have a lot of people here who believe him. Then it's a big political and health problem, after all the economic problems," said Kleber Carrilho, a political analyst in Sao Paulo.
Bolsonaro's faith in Hydroxychloroquine continues to attract international contempt. A volley of researches in the United Kingdom and the United States including the World Health Organization has not just deemed the drug as ineffective but identified the potential adverse effects on the heart, its consumption carried.
Bolsonaro and his government's ineptitude approach towards managing the viral spread has evoked severe unrest in Brazil, inspiring demonstrators and angered common men to take to the streets and protest for the president's resignation.
Brazil continues to grapple under the global health crisis and is at the second spot among countries to be worst affected by the pandemic. The statistics show over 1.7 million registered cases of the coronavirus and a death toll of 68,000.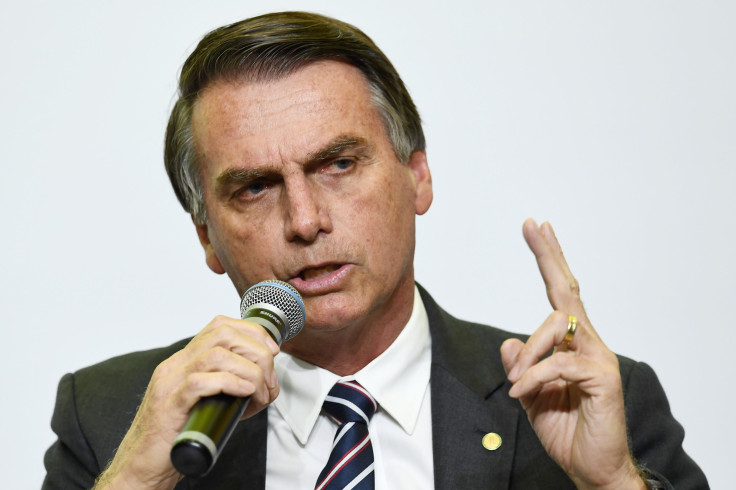 © 2023 Latin Times. All rights reserved. Do not reproduce without permission.