Authorities in Nashville, Tennessee have pinned down the identity of a possible suspect linked to the Christmas Day bombing in downtown Nashville. DNA taken from his remains at the scene matched up to an individual named Anthony Quinn Warner, 63, from nearby Antioch, Tennessee.
Forensic analysts at the FBI lab in Quantico, Virginia, and the Tennessee Bureau of Investigations have also matched a vehicle ID number from the RV found at the explosion site to Warner. This further solidifies suspect evidence after Warner had already been previously listed as a person of interest.
Warner was a long-time Nashville resident who held several IT jobs.
Public records revealed that he had extensive knowledge of electronics and alarm systems as he has had much experience working as an independent computer technician with the real estate firm Fridrich & Clark.
According to a story on USA Today, Google Street View images of Warner's home showed a white RV parked behind a wooden fence on the property. Warner's neighbors said they have seen the RV parked at his home for several years. CNN's analysis of Google Street View images showed that the RV has been around the property since April 2013.
The blast that occurred Christmas morning on Second Avenue had a white RV at the center of the explosion. Police reports said the blast occurred soon after a speaker system started to broadcast a warning to evacuate the area. Moments before the explosion, police recall the song Downtown by Petula Clark being played on the speaker system.
As investigations started to roll, Warner's long time neighbors of two decades Steve Schmoldt and his wife, described him as friendly but low key and somewhat a little odd. They never saw people come and go from his home nor have seen him go anywhere.
Warner was also said to have placed lights and security cameras outside of his house and built the fence surrounding his yard by himself.
Schmoldt said after seeing the RV parked outside Warner's home for years, Warner had just built a gate into his fence and drove the RV into his yard just a couple of weeks ago.
Douglas Korneski, FBI special agent in Memphis said there is no indication that anybody else was involved and no motive has been determined from the suspect.
Public records reveal that Warner was also said to have been entangled in a family property dispute that was dismissed in October 2019.
At the same time, records also showed that Warner was issued an explosive user permits handler license in November 2013 that expired in November 2016.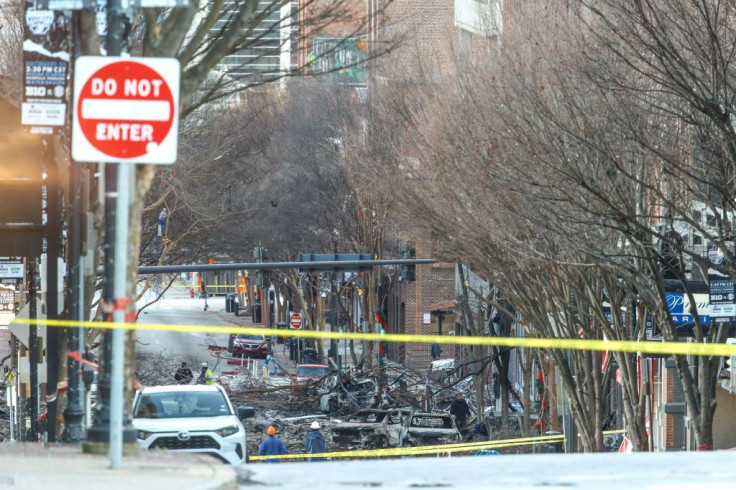 © 2023 Latin Times. All rights reserved. Do not reproduce without permission.