Richard Sherman was held at his in-law's house in Redmond, Washington, on Wednesday morning. The NFL cornerback is now facing many charges like suspicion of burglary, domestic violence.
His wife, Ashley Moss, called 911 prior to his arrest. Audio of the call is out now. During her interaction with the dispatcher, Moss said that 33-year-old Sherman was drunk and threatened to kill himself. According to her, the athlete sent text messages to people saying that he was going to take his life by hanging himself. She then demanded to have officers at her place to control the situation.
According to Redmond Police Chief Darrell Lowe, Sherman reportedly tried to break into his in-laws' residence in Redmond around 2am. In an attempt to calm the situation down, one state trooper told the star how he once parked his car while he was employed as a valet when he was just a teenager, reported Fox News. Lowe said that it worked, however Sherman retaliated when the police revealed to him that he was under arrest. Then the officials called a K-9 to bring him down.
They said that Sherman was taken to a hospital to see if there were any injuries. Later, he was booked into the King County jail in Seattle after 6am.
Sherman was denied bail, but a spokesperson with the Redmond Police Department told ESPN that it is standard procedure until suspects of domestic violence can face a judge. Lowe said that the footballer also faces charges of suspicion of resisting arrest and malicious mischief.
Washington State Patrol Capt. Ron Mead also said that his department is willing to refer the football player to prosecutors for possible misdemeanor DUI and hit-and-run charges in connection with a separate incident on Wednesday.
Meanwhile, Moss shared that no one was harmed in the incident. She described him as a good person and said that "this is not his character." "We are doing alright, just trying to get him out," she added.
The NFLPA issued a statement saying that they will continue to "monitor events closely as more facts are made available to us."
During seven seasons with the Seahawks, Sherman gained immense success. The five-time pro-bowler was an important player during their great run to a 2014 Super Bowl win. He spent the last three seasons with the San Francisco 49ers, but skipped a major part of the 2020 season due to a calf strain.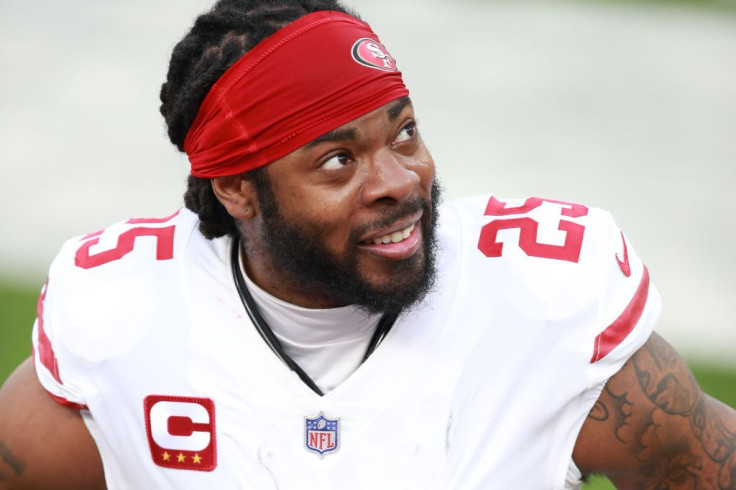 © 2023 Latin Times. All rights reserved. Do not reproduce without permission.