A top official of the World Health Organization (WHO) urged the U.S. to reconsider its decision to withdraw from the international group. On Thursday, WHO Director-General Tedros Adhanom Ghebreyesus told the U.S. government that the world could not beat the COVID-19 pandemic if they are divided.
Last month, the U.S. government notified Ghebreyesus of its intent to leave the organization. The decision came after Donald Trump had accused the WHO of misappropriating its funds and favoring China.
It can be recalled that tensions between the U.S. and the WHO started around February when Donald Trump accused the WHO of being China's accomplice in the coronavirus cover-up. U.S. Secretary of State Mike Pompeo also previously claimed that China had "co-opted" the WHO when the coronavirus outbreak started in Wuhan in January.
On Thursday, the WHO chief asked the U.S. to reconsider, saying it would be impossible to beat the pandemic "in a divided world." "The problem is not about the money," said Ghebreyesus. "It's not the financing that's the issue. It's actually the relationship with the U.S. that's more important and its leadership abroad."
The WHO official also said they are open for any evaluation or assessment if the U.S. would like to clarify some issues with the organization or the U.N. "This can be done from inside without leaving the organization," he said.
Despite Trump's administration's admission of its intent to withdraw from the WHO, Ghebreyesus said U.S. officials are still in collaboration with the organization in its response to the pandemic. He also said the U.S. is still actively participating in WHO's COVID-19 response efforts.
"We still have communication, we're working together and we appreciate that, but I hope the relationship will return to normal," said Ghebreyesus.
In July, WHO officials said their loss of U.S. support could cost lives, as the U.S. is the largest funder of the organization. Most of the funds coming from the country go to the WHO's emergency programs that assist the world's most vulnerable populations. The WHO also considers the U.S. Centers for Disease Control and Prevention (CDC) as one of the greatest and most valuable scientific institutions in the world.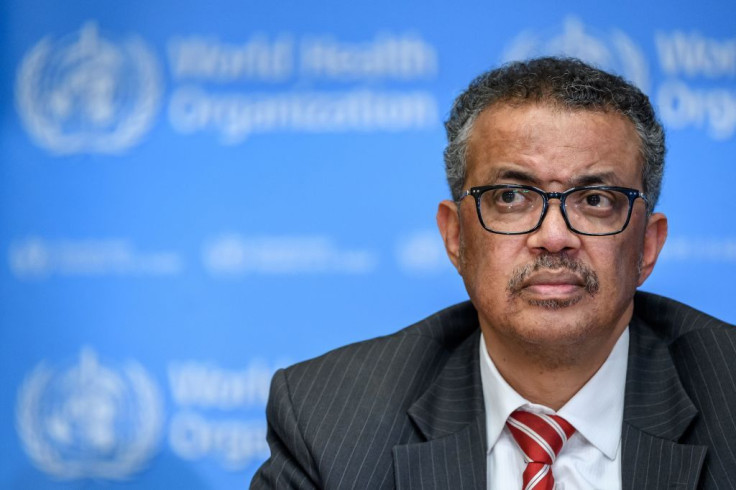 © 2023 Latin Times. All rights reserved. Do not reproduce without permission.