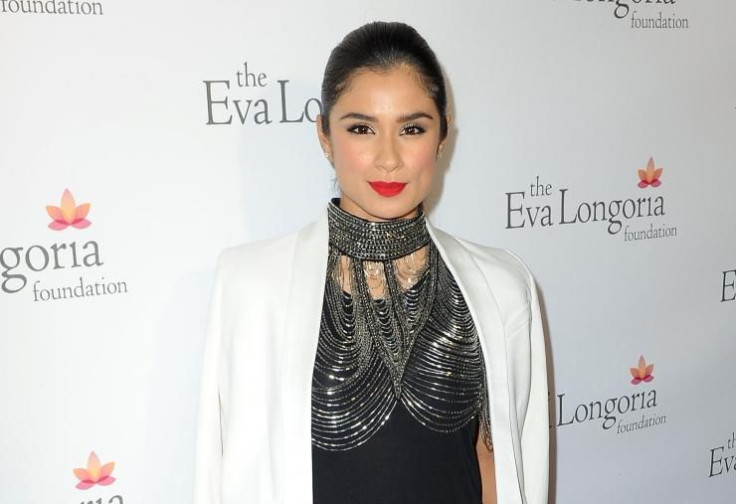 At the end of last year "Orange is the New Black" star Diane Guerrero, opened up bravely about the heartbreaking story of her parents deportation. Guerrero says her parents moved to escape the instability in Colombia at the time and went to New Jersey, where Diane was born and later to Boston. The "OITNB" star says she remembers her parents trying to become legal time after time with no avail, meaning she spent her childhood fearing she would come back from school to an empty house, until one day she did.
Guerrero has since begun to write a memoir and even had the chance to meet President Obama, whom, she told Refinery 29, she's proud to have voted for: "It was my first time meeting him. I was super nervous. I get there and of course I start crying because, first of all, I just love Obama," said Guerrero. "He was the first president I voted for that I was so proud of voting for." The actress also said she talked with the President about "OITNB" since he's a fan, and watches it with Michelle.
Guerrero talked about her character on the show, Maritza, and what it was like to play someone that, in some ways, "dumbs herself down." She thinks many people do that just because they don't want to put in the effort but in reality are much smarter. Guerrero also spoke about getting type casted in Hollywood as the "sexy, hot Latina" all the time, which she doesn't mind, even though she thinks, "the stories are getting better and becoming more inclusive." However, at the moment, she does find herself "itching to play something really different." "I love science fiction. I would love to be in one of these crazy superhero movies or some sort of 'Neverending Story' type deal," Guerrero explained.
© 2023 Latin Times. All rights reserved. Do not reproduce without permission.