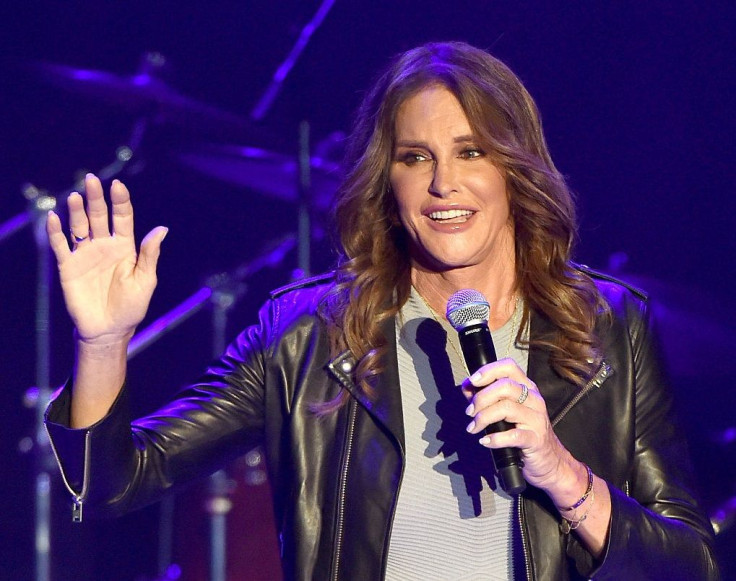 Last week has been far from rosy for Caitlyn Jenner, who was recently voted off from the reality show, "I'm A Celebrity…Get Me Out of Here". The Kardashians and Jenners drew the ire of millions of fans world over, as the former Olympian was the only campmate not to be greeted by her family upon her elimination.
Brandon Jenner was the first to be questioned about his absence over the famous jungle bridge on Friday—where Caitlyn walked as she got eliminated—but, Kim Kardashian has now opened up about Caitlyn's lonely exit. The 39-year-old KUWTK star exclaimed that "NO ONE from the show even reached out or asked for letters, appearances or anything from the Kardashians or the Jenners. In fact, Brandon has suggested that the makers of the show "fabricated" Caitlyn's exit to make fans feel sorry for her. "I think it might have been a "storyline" the producers wanted to fabricate in order to get more empathy for Caitlyn," Brandon said. "That's how that kind of TV works," he added.
Caitlyn flaunted a chic airport look on her way back home in a pink blouse, blue jeans and trainers. Her lonely exit made fans really terrible about her family's indifference. Sophia had joined in on later, though she was missing at the airport. It is reported that Sophia's flight from Los Angeles had been delayed, leading up to the delay in arriving at the airport to greet Caitlyn.
While the Kardashians and Jenners seem least remorseful of the act of ignorance, it turns out they did make up for it. Caitlyn posted a picture of how her daughters Kylie and Kendall who set up their space with a sweet gesture marking her homecoming
The former Olympian was greeted to a room full of balloons that read 'welcome home' – and we think it's possibly the sweetest thing ever. She simply captioned the photo: 'Thank you my baby's @kendalljenner @kyliejenner.'
While the internet seems to have slammed Caitlyn's relatives and the Kardashians for their negligence, it quite looks like Caitlyn isn't too fussed about the snub. She's Instagrammed her forgiveness, you see!
© 2023 Latin Times. All rights reserved. Do not reproduce without permission.