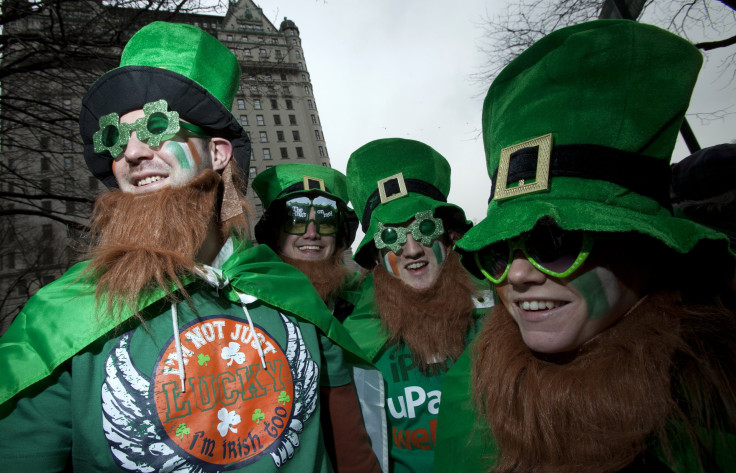 On March 17, we celebrate St. Patrick's Day, a day rich in tradition that goes way back in history. We associate the color green with this holiday, but that color has not always been the one used during these celebrations. St. Patrick's Day was originally a Catholic holiday celebrating Ireland's patron saint. It was only celebrated in Ireland. In the 1700s, Irish immigrants in the U.S. started the first St. Patty's Day Parade in New York City.
Blue was the color originally associated with this holiday. Ireland's nickname is "The Emerald Isle" so because of this, green became a more popular color on this holiday. Also, the green in the flag and the clover St. Patrick used in his teachings about Catholicism played a big role in why green is the color used on this day. Some still follow the tradition in Ireland. Catholics will wear green and Protestants will wear orange. These colors are colors represented on the flag and the white in the middle represents the peace between the two.
There is a legend that wearing green on this day makes you invisible and leprechauns can't pinch you because they can't see you. Nowadays, St Patty's Day is an excuse to party, drink, wear green and go around pinching people that aren't wearing green. Now that you know the history behind why we wear green on this holiday, are you planning on wearing green on Friday?
© 2023 Latin Times. All rights reserved. Do not reproduce without permission.