Former First Lady of the US, Melania Trump celebrated her 51st birthday on April 26, but her husband, former US President Trump declined to send a public message congratulating her on her birthday.
Melania and her husband, Donald Trump, were at the Mar-a-Lago resort in Palm Beach, Florida, for Melania's birthday, where they relocated after leaving the White House.
Melania has been confirmed to have separate quarters from her husband at the Trump-owned resort, and sources have also said she is "enjoying life" there. She is said to be enjoying her time with frequent spa visits and opulent lunches while continuing the "Be Best" campaign work she began in the White House, emphasizing young people's well-being and campaigning against cyberbullying and substance abuse.
In a tweet on Tuesday morning, the former first lady thanked everyone for the birthday wishes, but being the privacy lover, she did not reveal any other aspects of the celebration, People magazine reported.
Trump didn't not acknowledge her birthday publicly, the Daily Star reported. The most recent update on Trump's website is a statement issued on Saturday, April 24, two days preceding Melania's birthday. She turned 51 on April 26, but her husband didn't seem to be invested in showering her birthday messages.
Trump, along with his team of Republicans, took advantage of the opportunity to implore fans to contribute to his re-election campaign instead, Times had reported previously. His supporters evidently saw a chance to benefit from well-wishers who were told to donate $100 to "defend the Trump legacy."
Instead of a heartfelt message or splurging on a gift, as the convention suggests, the team was busy figuring out how the Republican Party could potentially leverage Melania's birthday to their political advantage.
Organizers concluded that a digital card and a fundraising campaign for their own political benefit would suffice.
The email was written in the style of Trump's old tweets, complete with his notorious capital letters: "We know how much the First Lady means to YOU so we're going to give you ONE MORE chance to sign her card, but you must ACT FAST!"
After signing the birthday card, party supporters were directed to a website encouraging them to make a substantial contribution to the party's coffers. To eliminate any uncertainty about how much to offer, the suggested $100 option was automatically chosen.
On the same day, Melania posted a picture on her Instagram page thanking people for their comments.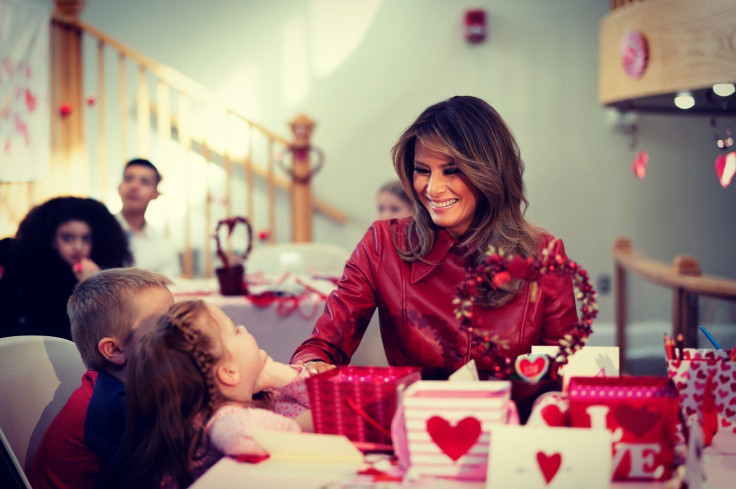 © 2023 Latin Times. All rights reserved. Do not reproduce without permission.