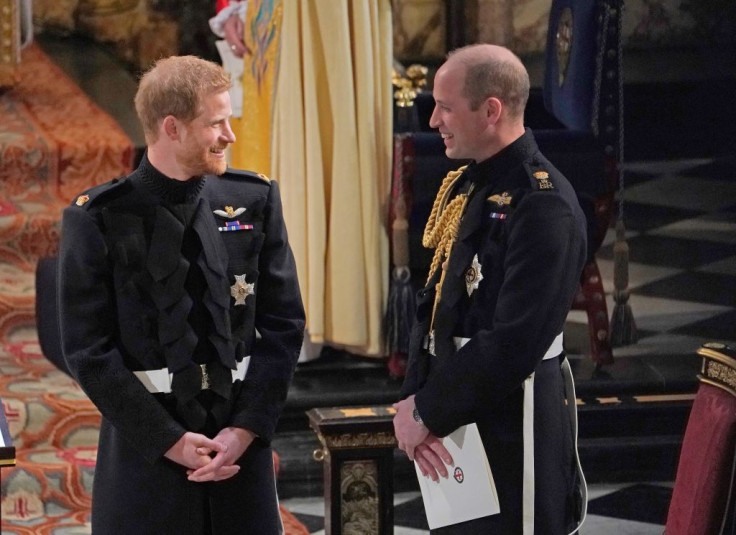 Prince William is currently the second-in-line to the British throne after his father Prince Charles. While Queen Elizabeth II is still the reigning monarch at present, some royal family fans are already wondering what possible changes might happen to his relationship with his brother, Prince Harry, once the former becomes king.
For instance, someone posted on Quora if Prince Harry might be required to formally address his older brother as "Your Royal Highness" when he ascends the throne. While there were a number of slightly different responses to the query, all of them agree that it will never happen.
The reason is surprisingly simple: "Your Royal Highness" is not the right way to address the monarch. "'Your Royal Highness' is the form of address for a prince/princess not a king/queen," David Grain wrote on Quora. "The correct address for a king/queen is 'Your Majesty' and I am sure that Harry will use that form on first meeting William or Catherine on any day that they meet."
But in private, it's likely that Harry will continue on calling William with whatever terms of endearment they're used to. "At home, William will still be 'Wills,' 'Bro,' 'Jerkface,' 'mate,' and anything else his little brother chooses to call him," Eileen Wood explained on the Q&A site.
William's official full title will also become a mouthful. "Once William is [king, he will be] 'William the Fifth, by the Grace of God, of the United Kingdom of Great Britain and Northern Ireland and of His other Realms and Territories King, Head of the Commonwealth, Defender of the Faith,' with the style of 'Majesty'," Wood added.
Harry will likewise be expected to bow to William in public as a show of respect. "Later on, when William becomes King William V, everyone other than Queen Catherine will be obliged to show the proper respect," Quora user Rick Smith wrote.
When the young Elizabeth rose to the throne after the death of her father, George VI, even her mother and her grandmother had to bow down to her. " When HM Queen Elizabeth became Queen after the death of her father in 1952, the Queen mother was of course still alive as was Queen Mary of Teck (Elizabeth's grandmother), they both had to bow down to the young Queen even though they were Queen consorts before their husbands died," explained Reuben Braganza on the Q&A site.
While it might feel a bit awkward for an elder to bow down to his or her descendant, it's not an issue problem at all when it comes to members of the royal family. The reason for this is that they are not actually bowing to the person but to the office that he occupies.
"The important thing to keep in mind is people are bowing to the 'office' not the person … that is they are bowing to 'the Queen' or the 'the King', not Elizabeth or Charles, William or George. Just like military salutes, the salute is to the rank of (say) Major not to Fred Blank who is inside the uniform," explained Kerry Apted on Quora.
© 2023 Latin Times. All rights reserved. Do not reproduce without permission.