After starring in numerous box office hits, Salma Hayek is one of the most recognizable Latin actresses today. As a Hollywood celebrity, the press has already researched a lot about her life. But there is one area that Hayek remains tight-lipped — she just won't tell the romantic story about how she met her billionaire husband, François-Henri Pinault.
"I'm not going to tell you," Salma Hayek told Town&Country when she was asked how she met Pinault. "It's such a romantic, amazing story, but it is mine. I don't want to vulgarize it by making it into a story to make myself interesting."
While she just won't tell anything about how they got to know each other, it is evident that she is deeply in love with him and is very happy with their marriage. She said that Pinault is "the best husband in the world. I get to be who I am with him, and I don't feel that somebody tries to limit me."
Salma Hayek explained that her being a late bloomer is a contributory factor to the success of their marriage. She was already 39 when she met Pinault and quipped that it is worth the wait as at that age she already knew herself better.
She was already 41 when she had her daughter, which is also the perfect time for her to have a baby. "I think I'm a better mother because I had her later," Hayek revealed. "But I do get tired. I'm not going to lie."
While she is now at the peak of her game in both her personal and professional life, it was not exactly a smooth journey to get where she is now. She studied at Mexico City's Universidad Iberoamericana but quit college halfway, deciding to be an actress instead. She rose to fame in the Mexican entertainment scene for her role in the telenovela "Teresa."
However, she decided to leave her successful acting career in Mexico and opted to go to Hollywood in 1991. Many questioned her decision. "I was famous in Mexico, and they were laughing at me, asking, 'Why is she doing that,'" she recalled.
It was indeed a risky move as it took four years before she made it big in Hollywood when she was cast in "Desperado." After that, the roles just kept coming and she starred in numerous box office hits such as "From Dusk Till Dawn," "Wild Wild West" and "Dogma."
Her latest project is the upcoming thriller titled "The Hummingbird Project," which is scheduled for release on March 15 in the United States. In the movie, she will play as a cunning tycoon who will be up against a former employee of her company, played by Alexander Skarsgard ("True Blood," "Big Little Lies"), and his cousin, played by Jesse Eisenberg ("The Social Network," "Zombieland").
Hayek said that playing the win-at-all-cost character in this film is hard to come by. "They're rare," she revealed. "And if you're Mexican they're practically nonexistent."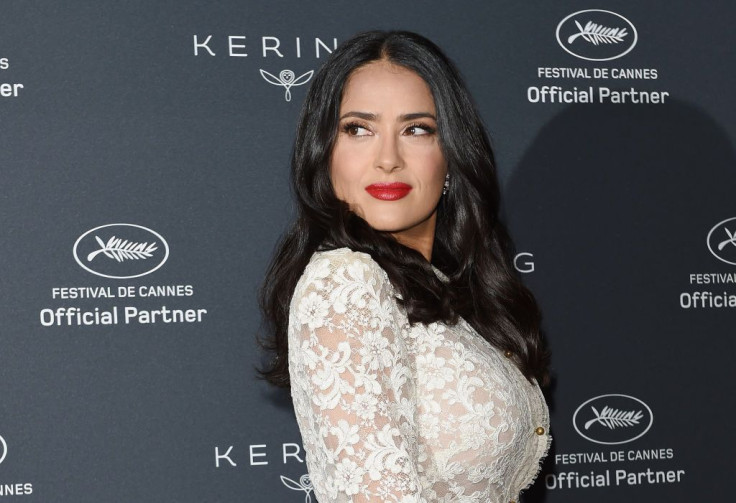 © 2023 Latin Times. All rights reserved. Do not reproduce without permission.