Former US President Barack Obama will turn 60 on Aug. 4, and he seems to have big birthday plans despite the pandemic.
According to The Hill, he will throw a birthday bash at his family's Martha's Vineyard estate. One source said that the party is going to be big. It's unclear who will attend the bash, but several friends are expected to join Obama at his oceanside house, which is set on nearly 30 acres. Celebrities like Oprah Winfrey and George Clooney might make it to the party.
A source told PEOPLE magazine that the outdoor gathering will happen next weekend, and the Obamas will be joined by family, friends and former staff. Attendees are reportedly being asked to have a COVID-19 test done before the party. A medical professional will supervise the party. The expert will make sure that all guidelines set by the Centers for Disease Control and Prevention (CDC) are followed. This is something that the party's hosts, especially Michelle Obama, have been strict about.
The source also said that instead of getting gifts, guests are being asked to consider giving donations to charities that work to help boys of color and their families in the US and empower girls across the globe.
In the past, the former president has thrown grand birthday parties. On his 50th birthday party in 2011, he invited several guests to the White House. The list included famous names like Jay-Z, Stevie Wonder, Tom Hanks and Chris Rock. There were performances in the East Room by artists like Wonder, Ledisi and Herbie Hancock. The party apparently continued the following day with attendees indulging in barbecue and dancing.
The Obamas also hosted the former president's 55th birthday bash at the White House in 2016. It was attended by celebrities like Jay-Z, John Legend, Ellen DeGeneres and Sarah Jessica Parker.
Fox News has contacted the Office of Barack and Michelle Obama for comments. The news of the huge birthday bash has drawn severe criticism on social media with critics terming the move as hypocritical with Delta variant sweeping across the US.
Meanwhile, the Obamas have been strongly advocating for COVID-19 vaccination. They even appeared in an advertisement to encourage people to get vaccinated. In March, Michelle urged everyone to get a COVID-19 jab as soon as they have an opportunity. As for her husband, he said that the COVID-19 vaccine comes as a ray of hope, and that it will protect people from the "dangerous and deadly disease."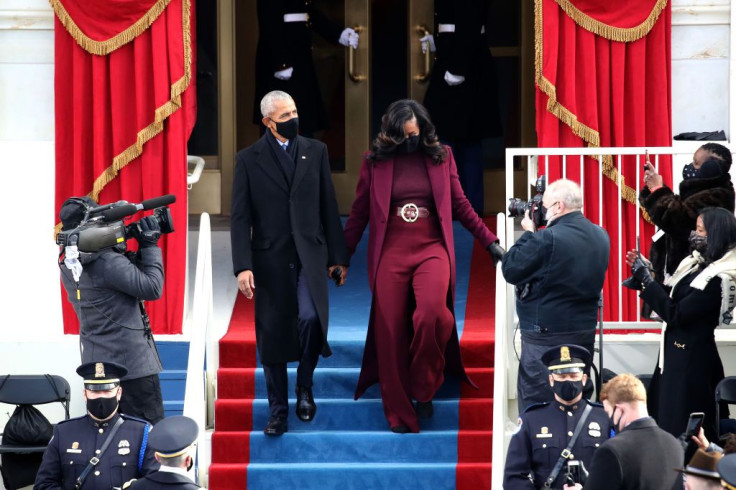 © 2023 Latin Times. All rights reserved. Do not reproduce without permission.