With the media focusing on how New York governor the coronavirus crisis in his state, talks about Andrew Cuomo's possible late run for the Democratic presidential nomination are increasingly getting louder.
Even President Donald Trump acknowledged that New York Gov. Andrew Cuomo could be a worthwhile opponent. The POTUS said that with the governor's soaring popularity due to his response to the coronavirus outbreak in the state, Cuomo could be a stronger opponent in the November election compared to Joe Biden.
"I wouldn't mind running against Andrew," Donald Trump said on Monday on "Fox and Friend," Politico reported. "I've known Andrew for a long time. I wouldn't mind that, but I'll be honest, I think he'd be a better candidate than Sleepy Joe."
But despite Cuomo's increasing popularity, Trump also confidently declared he'll still end up winning. "Now, it's every poll that says I'm going to win, because you say [Cuomo's] gotten good marks, but I've gotten great marks on what we've done with respect to this," he added. "I've gotten great marks and even from almost every Democratic governor, so I've gotten great marks also, but we want to always make sure we have a great president and somebody that's capable. I personally don't think Joe Biden is capable."
However, Trump does not believe that Cuomo rose in popularity under his own steam. The POTUS said that the governor became popular because of all the assistance his administration has been giving to New York.
"So I mean, one of the things — and I think he'd admit this — one of the reasons he's been successful, if I said, 'No, we're not giving you four hospitals and we're not giving you four medical centers and we're not sending you a ship' then he's got to, and we didn't give them thousands of ventilators, by the way, and millions of masks, because we've sent them a lot of stuff," Donald Trump said. "Well, one of the reasons he's successful is because we've helped make him successful."
However, Gov. Andrew Cuomo clarified that he has no plans in running for the presidency at the moment. When CNN's Chris Cuomo asked his older brother Andrew if he thinking on running for President, the older brother simply said "No," which meant he is not running nor is he thinking of running for the nation's top post.
But CNN Editor-at-large Chris Cillizza wrote that it was a mistake for Cuomo to turn down a shot at the presidency. Cillizza wrote that now is probably the right time for the governor to aim higher. Because of his response to the health crisis, "a) he is getting extremely high marks not just in New York but nationally for his take-the-bull-by-the-horns approach to the crisis and b) the fight against coronavirus will be the defining moment in not only his governorship but his political career to date.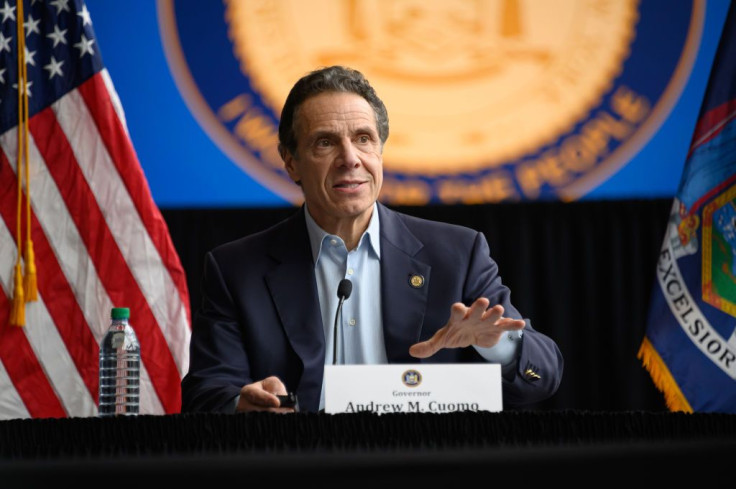 © 2023 Latin Times. All rights reserved. Do not reproduce without permission.