Multiple people writing about the British Royal Family are openly wondering if the new Prince Harry's memoir will ever be released to the public, with some seeing it as an effective cut from any role in the Royal Family for the prince in the future if it is ever released.
Tina Brown, a royal biographer who recently released a tell-all book about the Royal Family, claimed on Sunday that she believed Harry's memoir will never be released, and that King Charles III may have to pay for the advance given to his younger son in order for it to be kept from the public's eyes, according to The Telegraph.
"They are now in this bind, where they've taken all this money and Harry has made this book deal where he's supposed to spill everything about his horrible life as a royal, but now he's actually tortured about it because he understands there is no way back if he does it," she added.
"If the book continues, I don't think there is any way for Harry to return. So my view has always been that the book won't see the light of day," Brown continued. "The window is beginning to close but I always thought at some point a deal would be made and Charles would have to pay back the advance to stop Harry writing this book."
Many have publicly lamented the upcoming memoir by Harry, with some writers, like royal author Katie Nicholl, claiming that the Firm feels like it is the "greatest threat" to the monarchy once it is released, The Sun reported.
"I think the greatest threat, and the greatest concern certainly for the royals, is the forthcoming autobiography by Prince Harry, which has caused a lot of consternation in royal circles," she said. "A lot of concern among senior royal sources and palace aides because, quite simply, they don't know what to expect."
Meanwhile, Brown claimed that the Sussexes are reportedly "poor" by Hollywood standards, with their $14-million house seen as small compared to the other houses in the area, with local reports claiming that she is shopping for a new property in Hope Ranch, which is a few miles away from their house in Montecito.
"It's not very pleasant to be a D-list celebrity who, for them, doesn't have enough money. It's a wholly different game to be with those super-rich people," she said. "In Montecito, where they live, their $14 million mansion is a humble cottage compared to what these other people have."
Neither the Sussexes nor the Royal Family has spoken publicly about Harry's upcoming memoir publicly.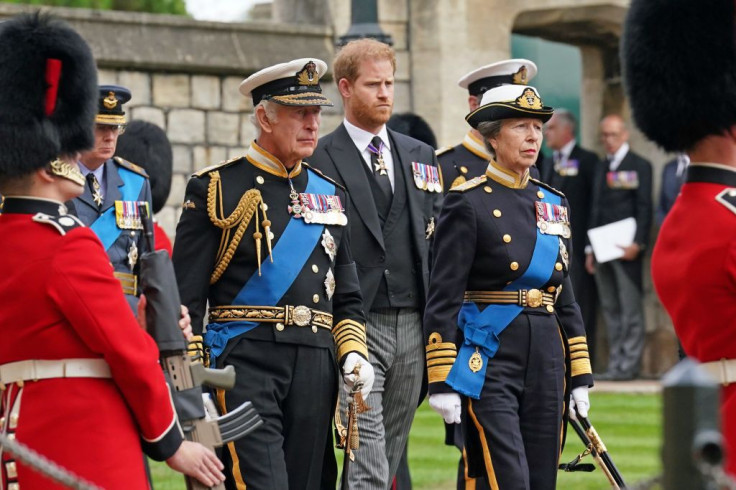 © 2023 Latin Times. All rights reserved. Do not reproduce without permission.