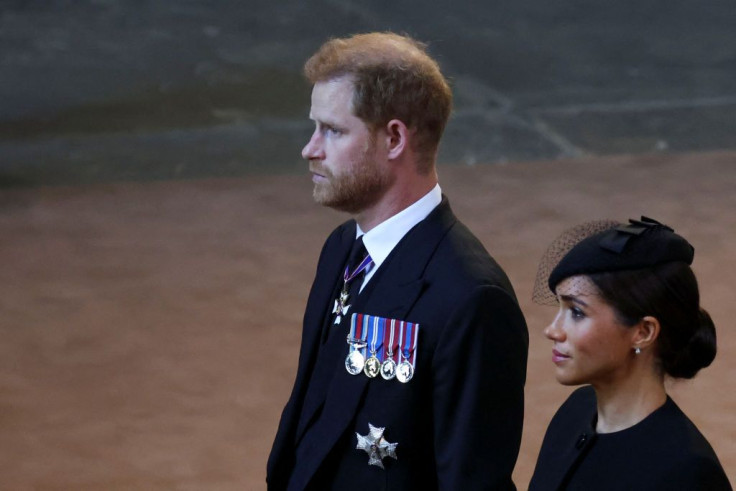 Two recently released photos of Prince Harry and his wife, Meghan Markle, are reportedly sending a message and offering a peek into what's to come from the Sussexes. One photo uses an old trick and gives a serious look which makes it seem like they are an alternative Royal Family.
Biographer Tom Bower, the author of "Revenge: Meghan, Harry and the War Between the Windsors," said in an exclusive interview with Page Six that he believes the Duke and Duchess of Sussex released their most recent portraits to insult the Royal Family. He added that the couple is back on course to build Brand Meghan and the book, the Netflix series, and the podcast. Everything is money and to their benefit, they were in the public eye for seven days during the funeral, and they were filmed every day, Bower stated.
Furthermore, Bower compared the photo to their appearances during Queen Elizabeth's Platinum Jubilee celebrations where the Sussexes were barely seen as they were shuffled off to a window upstairs and hardly seen, compared to Queen's State Funeral, where the couple was center stage.
"You know, she has really got one interest," Bower added "and that's Meghan and the casualties are the Royal Family and as far as she's concerned, that's terrific."
Moreover, royal expert Phil Dampier also examined the new photos and said the timing was "obvious." He explained that there is no doubt Harry and Meghan released these prints in direct reaction to the picture of King Charles and Queen Consort together with Prince William and Kate Middleton, the new Prince and Princess of Wales.
"The timing is so obvious. In the photos they are trying to look royal and important with Harry wearing a smart suit and Meghan in an understated outfit," Dampier noted. He said the black and white photo is an old trick way back to the days of President Kennedy with pictures taken at the White House. Black and white are more serious and statesmanlike in certain situations."
There is a finality about the photo that indicates there is no return for Harry and Meghan who could have been at the epicenter of the Royal Family but are now on the sidelines. Is it the sword to their hearts like it was for Prince Andrew when he was first excluded from the Buckingham Palace balcony, according to Daily Mail.
Through the years, the Queen often curated the photographs around her when she talk to the nation for her Christmas message. She did so in 2019 when on her desk were photos of her father, Charles, William, and Prince George. It is said that it was the monarchy's past, present, and future. The omission of Harry was said to have contributed to his break from the family weeks later.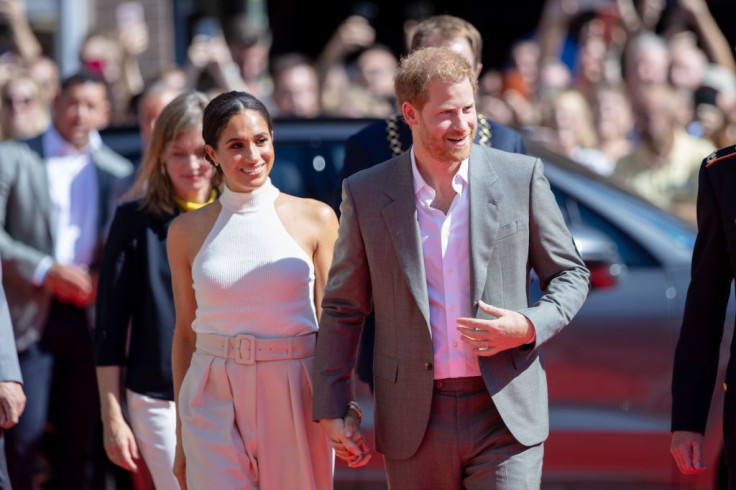 © 2023 Latin Times. All rights reserved. Do not reproduce without permission.