As Prince Harry and Meghan contemplate about the muted reception to their appearance at the Queen's Platinum Jubilee, a royal expert claimed on Friday the two are hoping to get an invite to Balmoral over the summer in order to get the Queen to spend some time with Lilibet.
The two may receive an invitation to spend the summer with the Queen in Balmoral, as a way of getting her to spend time with her namesake and great-granddaughter Lilibet. Although Meghan is reportedly against the hunting and shooting going on in the estate, the couple might need to do so in order to boost their brand in the United States, according to Leicestershire Live.
"They don't all come at once, they come when they're invited at segregated times. Even though Harry and Meghan didn't manage to get that endorsement that they could allegedly need in order to make sure that their brand stays on track across the United States of America, they're hoping for a holiday invite," royal commentator Neil Sean said.
Building on claims from royal experts that the Harry and Meghan brand is in trouble due to, among other things, the cancellation of Meghan's animated series "Pearl" on Netflix, Sean believes that an invite from the Queen would help soothe any worry about their brand.
"It doesn't matter whether you are related to the most famous woman in the world, if you need to get your brand back on course, particularly with the market that requires it the most – the United States of America – then you may just forgo things those terrible woke things that you always shout about when you're on a Zoom call or giving a public speech," Sean said.
In spite of this speculation, other royal experts believe that the Sussexes may not return to the United Kingdom in the foreseeable future due to the reported cold shoulder that they received from the British Royal Family.
The relationship of Harry with his brother Prince William has reportedly deteriorated to the point where the two did not meet during the Platinum Jubilee, and a source close to William claims that he is tired of the drama that Harry and Meghan bring with them, Cosmopolitan reported.
"William is absolutely allergic to drama, but Harry has ensured that the family laundry is being aired on a global scale," the source said. "I think they will find themselves in a better position in the future, but not now. And too much water has gone under the bridge for things to ever go back to the way they were."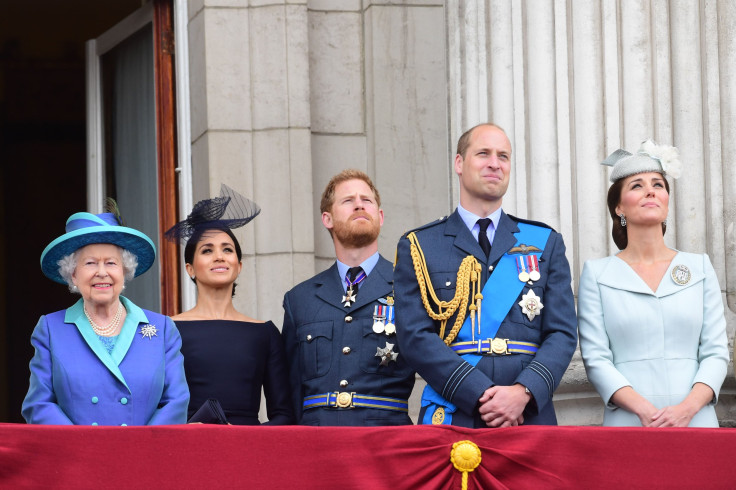 © 2023 Latin Times. All rights reserved. Do not reproduce without permission.