The creators of the "Mushoku Tensei" anime series revealed that its second-cour will be released this summer of 2021, after the final episode of the first cour aired on March 21. However, there is no official news that season 2 is in the works.
That's right, "Mushoku Tensei" season 1 is not done yet. The split-cour anime series will be back in July 2021 with 12 episodes for part two. The show was supposed to premiere in 2020, but it was pushed back to January 11, 2021. The series will have a total of 23 episodes for its season 1.
On March 21, the last episode started with Paul's family missing after the Mana Surge in Fitoa, except for Norn. They launched a search party to find them. In the meantime, Rudeus and his companions were searching for a monster in the forest and bumped with other adventurers.
The monster attacked the adventurers until it was killed by Rudeus and his friends. Rudeus is later confronted by another explorer in Rikarisu, who learns his plan to take higher-ranking quests and tries to bribe him. This prompted Ruijerd to remove his mask, exposing himself as a Supard.
Rudeus and Ruijerd reconciled after they leave the city. Meanwhile, Roxy was also searching for him.
Season 2 has not yet been announced, but due to the show's success, it is strongly expected to be renewed after the season 1 conclusion.
According to reports, the series was met positively by viewers and holds a MyAnimeList rating of 8.41 and an IMDB rating of 8.7/10. The post-credits for Episode 11 included a note thanking fans and advising them to look forward to the next installment.
In its release date, "Mushoku Tensei" will air episodes 18 to 23 on December 22, 2021. Therefore, fans can expect the announcement about season 2 sometime in 2022.
"Mushoku Tensei" has a total of 26 light novels. So far, the anime adaptation remained faithful to the manga version and was well received by fans.
For fans who want to watch "Mushoku Tensei," viewers may watch the series on Hulu and Funimation. However, the series is not available on some streaming platforms. Viewers may catch its broadcast schedule here.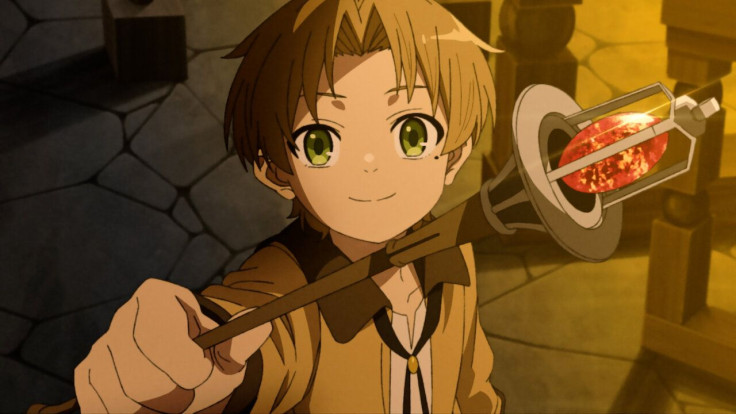 © 2023 Latin Times. All rights reserved. Do not reproduce without permission.