Lately, the British Royal Family has been engulfed in scandals, but Queen Elizabeth has been taking up duties. On Wednesday carried out her first in-person engagement since Prince Charles tested positive for coronavirus after spending time with his mother.
Last week, Charles, 73, pulled out of an event after getting infected for a second time. A source said that his mother, 95, was not showing any symptoms but the situation was still being monitored, reported Reuters. On Tuesday, the monarch was pictured holding virtual meetings with new ambassadors from Estonia and Spain.
The following day, she had received incoming Defense Services Secretary, Major General Eldon Millar, and his predecessor, Rear Admiral James Macleod. During the meeting, she quipped to members of the royal household that she could not move much. In a video of the meeting, the Queen, who recently celebrated the 70th anniversary of her accession to the British throne, is seen taking supporting of a stick.
As the two secretaries enter her room, she chuckles and says "Oh, I am here." When asked how she was doing, she responds, "Well, as you can see, I can't move." She says this while gesturing at her feet. Then she moves forward slightly and greets the pair with a handshake.
A source said she had been feeling slightly stiff, rather than being unwell or having injured herself. Last week a source said that the Queen would be returning to normal duties.
The Queen's health has been making headlines since she spent a night in hospital in October 2021 for an unspecified ailment. Health is not the only problem for her. Soon after her son Prince Andrew made a settlement with his sex abuse accuser, London's Metropolitan Police Service launched a formal investigation into her oldest son Prince Charles. 7news.com.au reported that officials will investigate allegations that those linked with one of the future king's charities offered to help a Saudi billionaire get British citizenship and honors in exchange for donations.
According to columnist Jan Moir, as scandals explode around the Royal Family, Andrew and Charles must be realizing that the age of deference is over. These "pampered princes" can no longer move with impunity through life, behaving as they feel like and taking no responsibility for their actions, according to Daily Mail.
When it comes to allegations of sexual abuse or of a potential cash for honors disgrace, they are now as accountable as any butler or footman. As for the next move, Moir said that Andrew will remain in disgrace until death, while Charles might have to shuffle off into exile if things become difficult. If Charles doesn't get crowned king, it would leave the ascension route clear for his elder son Prince William.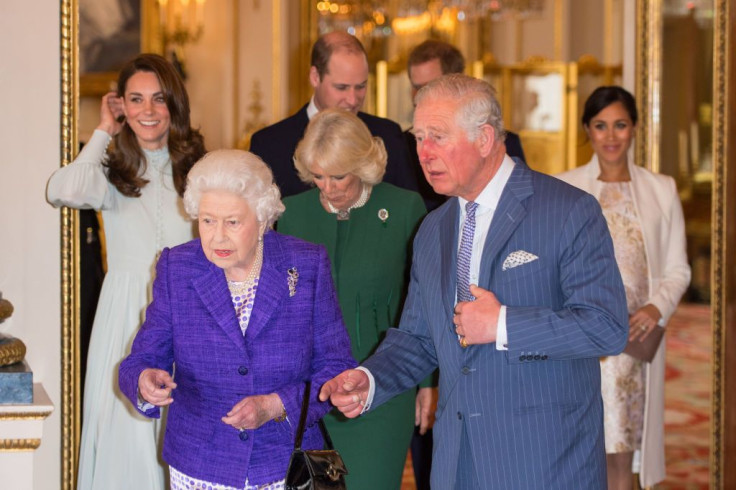 © 2023 Latin Times. All rights reserved. Do not reproduce without permission.