In the last few months several senior members of the Royal Family have had to cut back on engagements, so Prince William and his wife Kate Middleton have reportedly stepped up.
The Royal Family has taken up less than 60% of the engagements that they were honoring two years ago, revealed a study by Canadian researcher Patricia Treble, according to Mirror. In total, they fulfilled slightly more than 2,000 duties this year which is a 35% rise on 2020. Still, it's less than 60% of the 2019 tally.
The analysis shows that the Duke of Cambridge is the only royal to have completed more duties (227) in 2021 than two years ago. On the other hand, the Duchess of Cambridge's was the smallest duty drop from 2019 even though she attended one fewer event than last year. Over the past 12 months, Kate stepped up to the plate with some high-profile campaigns and projects, and she was praised for it.
Treble said of William and Kate that their overall level of engagements hasn't changed much, but that's actually news, as the "other senior royals have experienced large drops in their tallies during the pandemic."
Queen Elizabeth, whose husband Prince Philip died in April and has been keeping unwell, undertook more than 180 engagements in 2021. In 2020, she undertook 127 engagements and 291 in 2019. In the last few years, Prince Charles has been undertaking the largest number of engagements, but his tally of duties fell by nearly a third to 371 this year.
The drop in their engagements was due to the pandemic that made it difficult to arrange visits, said Treble. But there are other factors too like the Queen scaling back duties, Harry and his wife quitting and Prince Andrew retiring from public life.
Meanwhile, New Idea recently made some predictions regarding some of the members of the Royal Family, including William and Middleton, according to Entertainment Times. William and his wife are expected to be the focus of the Royal Family in the coming year.
An astrologist said, "Modern, approachable, engaging – enticing a new breed of supporters with the hidden agenda to gain strength for the monarchy, rather than the undertones of political and public displeasure of a ruling monarch." This places "enormous pressure" on the couple.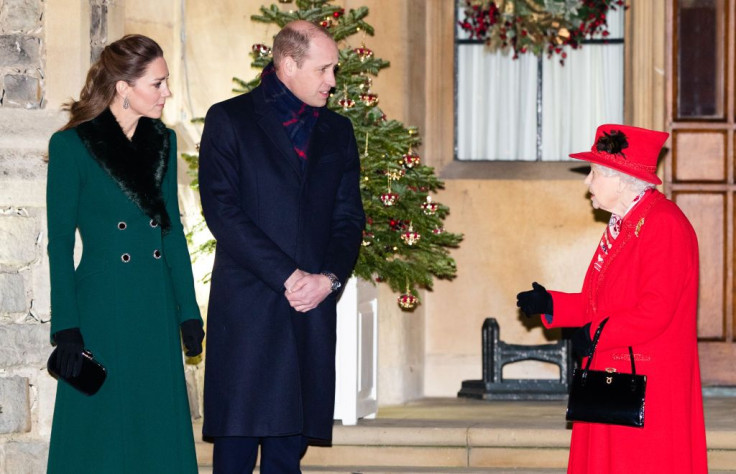 © 2023 Latin Times. All rights reserved. Do not reproduce without permission.