Kyle Kuzma was once hailed as a star in the making only that he was on the wrong team. He was with the Los Angeles Lakers at the time but a lot has changed since then.
Since being traded to the Washington Wizards as part of the Russell Westbrook trade, the 27-year-old has come into his own.
With the Wizards, Kuzma has played in 100 games averaging 18.7 points, 8.2 rebounds and 2.5 assists in 34.1 minutes of action.
Compared to his time with the Lakers, these are far jacked-up numbers which are only to be expected. He is taking on a new role and such can be seen in his performances with Washington.
But the problem with Kuzma after this season is the money he is due. The Wizards can offer only so much, a reason why the 27th pick of the 2017 NBA Draft by the Brooklyn Nets plans to test free agency where he can snag a big-money contract.
Aware of this potential plan, the Wizards may do well to trade Kuzma to make sure they do not end up empty-handed. Given his stock, there is no denying that there could be several teams who would want Kuzma in two – particularly postseason-bound NBA clubs.
Kuzma has matured through leaps and bounds but he needs to understand that he needs to be on a team where he can fit in.
Among the teams linked to Kuzma include the Brooklyn Nets, Atlanta Hawks and the Phoenix Suns. All aforementioned teams are likely to advance to the playoffs and Kuzma would be a great addition.
A team that is in play is Kuzmas former team, the Los Angeles Lakers. While it would make sense since he was one of the silent operators before he was dealt to the Wizards, the possibility of seeing the 6-foot-9 struggle with his play is high.
Further, the Lakers are financially strapped. While reuniting with LeBron James and Anthony Davis would be something, the money involved in any trade scenario just doesn't add up and may not reap dividends as well.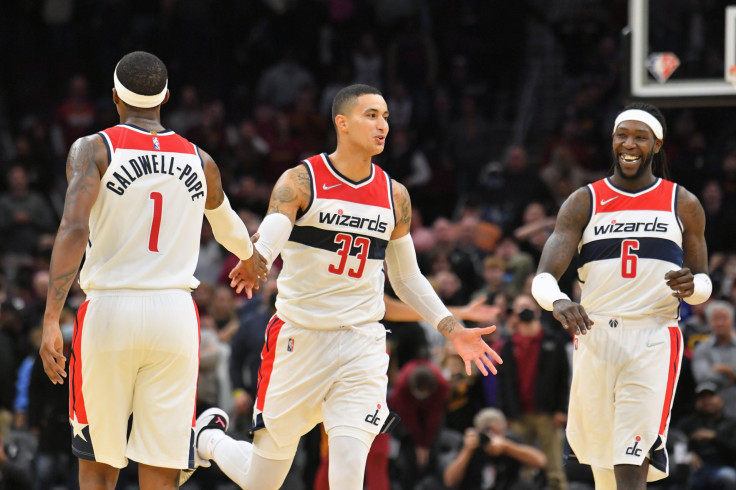 © 2023 Latin Times. All rights reserved. Do not reproduce without permission.