The hunt for Oakley Carlson, a 5-year-old girl reported missing on Dec. 6 but last seen alive on Feb. 10, was called off by officials in Washington on Monday.
Authorities claim they have searched over 300 acres of property surrounding the parents' home but have not found the child or any sign of her remains. For the time being, the hunt has come to a halt amid rumors that Oakley's 6-year-old sister made a series of frightening claims that appear to put suspicion on her parents, Jordan Bowers and Andrew Carlson, according to Seattle Fox station KCPQ.
Oakley was reported missing earlier this month by a "concerned citizen," according to PEOPLE. After conducting a welfare check at their Oakville home, the Grays Harbor Sheriff's Office arrested Oakley's parents, Jordan Bowers, 32, and Andrew Carlson, 36.
Bowers and Carlson have already been charged with second-degree child abandonment after allegedly depriving Oakley's 6-year-old sister of medication for up to 15 months. They are currently held on a $150,000 bond in the Grays Harbor County Jail. According to KCPQ, they were initially detained on suspicion of manslaughter.
Undersheriff Brad Johansson of Grays Harbor County said on Monday that search workers had done everything they could but that investigators were still working on the case.
"If there's burn piles, we're going through the burn piles; if there's any fresh dirt, we're looking in fresh dirt, any crawl spaces, enclosed spaces. We're checking everything we can possibly do," Johansson said in an interview with Seattle CBS affiliate KIRO-TV. "The search at the residence is complete, and she was not located. Detectives are still actively investigating this case. There are no searches underway at this point."
According to Fox News, Oakley's sister told the principal's daughter during a sleepover: "Oakley is no more," and, "There is no Oakley." Johansson confirmed that the young sister said Oakley "was gone."
The little girl also told investigators that their mother, Jordan Bowers, "told her not to talk about Oakley," officials confirmed. According to the young girl, Oakley "had gone out into the woods and had been eaten by wolves," investigators reportedly wrote in court records.
According to the complaint, the missing girl's 9-year-old brother told detectives that her mother "hit Oakley with a belt" and threatened to "throw Oakley in the closet, potentially under a stairway." According to the site, he also stated that he "had been concerned about her starvation."
Bowers and her father, Andrew Carlson, were charged with second-degree child abandonment in connection with her sister's care after they reportedly failed to provide her necessary medicine for 15 months, according to police. They are also being arrested on suspicion of manslaughter in Oakley's disappearance.
In the aftermath of her siblings' assertions, police reportedly called off a search in the area around the family's Oakville home on Monday.
Oakley's grandparents, Carlson's parents, issued a statement to KCPQ.
"The Carlson family have been and continue to be fully cooperating with this investigation," it reads. "Our only objective is to find our granddaughter Oakley. We're praying that Oakley will be found soon and also for the multitude of good people working around the clock to make that happen. We ask that the media respect our privacy during this [challenging] time, and we do not wish to make any further statements for now. Thank you."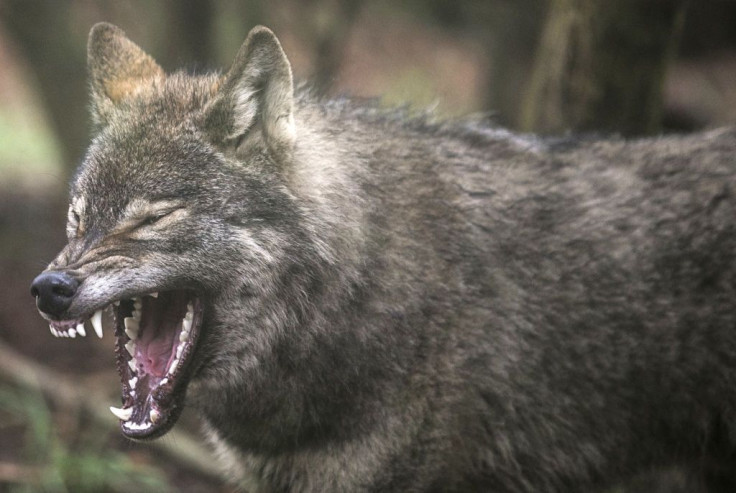 © 2023 Latin Times. All rights reserved. Do not reproduce without permission.