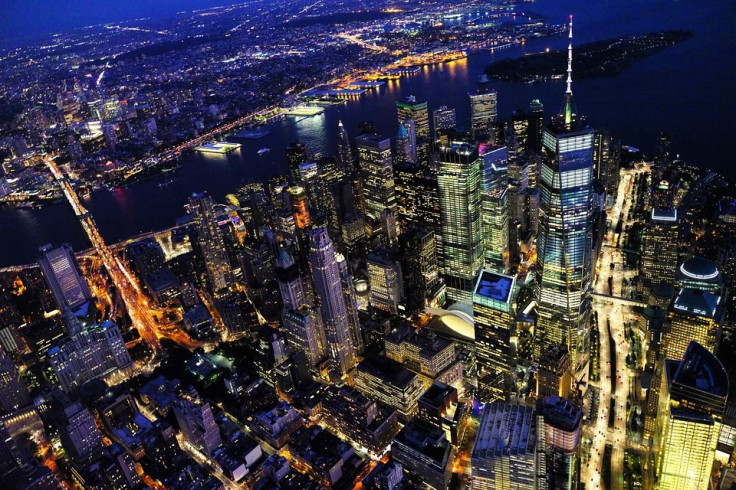 A 26-year-old woman plunged to her death Wednesday night from the Hyatt Centric Times Square hotel in New York City. Authorities said the woman fell over the edge of the balcony from the hotel's rooftop bar.
According to The Sun, an investigation was immediately launched by the New York City Police Department (NYPD) to determine the circumstances surrounding her death. Police are still in the gray whether the woman was a resident of the hotel or a guest at the bar. Bar 54 is situated on the 54th floor of the hotel that features chic and intimate interior space as well as a stunning view of lower Manhattan which one can access through its expansive outdoor terrace.
The woman, who remains unidentified, fell from the terrace and landed on the 27th-floor balcony of the building. She was pronounced dead at the scene. It is still unclear if the woman intentionally jumped over or if she accidentally fell. Police said witnesses saw the woman jumping over the balcony but this has yet to be confirmed.
Sources said a hotel staff saw the woman making a phone call around 3:30 p.m. but did not make anything of it. "She was a young girl with a reservation for the bar," the staff said.
The woman then got up and walked out to the terrace, stood up on a piece of furniture that was next to the glass railing. Customers alerted the staff about the woman while they all screamed in shock saying, "She jumped! She jumped!"
A cleaning lady assigned to the 27th floor heard a loud crash and found the woman's body on the balcony. Emergency responders were dispatched to the scene and found the victim unresponsive. She was brought to the city medical examiner while authorities await the official findings on her cause of death.
The bar was closed to customers for the remainder of the day to allow investigations to proceed. The Hyatt Centric released a statement expressing their condolences to the victim's family and directed all inquiries by the media to the NYPD. "We are deeply saddened by the situation that occurred this afternoon at our hotel and our thoughts go out to the individual's family and those who have been affected," Hyatt Hotels Corporation general manager Tom Blundell said.