In a shocking incident, a 32-year-old woman left her seven-month-old baby inside a Brooklyn store.
On Friday night, security cameras captured the moment inside Nbel Elcede's Myrtle Avenue mini-market in Bushwick.
Going by the footage, Markishsa Greene entered the store with a baby stroller after 7.15 pm. She stopped for a moment and asked for the restroom.
Elcede said that Greene left behind the baby stroller and headed toward the bathroom. As nine minutes had passed, he sent his son to make sure the woman was doing fine. But nobody was found in the restroom, reported ABC7NY.
In a surveillance footage, the woman seems to be waiting for other customers to step out. Another camera shows her crossing the stroller. Another camera angle shows her walking past customers, who seem to realize she just left behind her child in the store.
Soon, Elcede dialled 911 and waited with police to see if the woman came back to the store to take her baby. But she did not return.
"And the lady who came in here, look, is a nice lady, and now why you do that? Maybe a problem with the husband maybe. I don't know," Elcede said wondering why the woman abandoned the child.
Fortunately, the baby was not harmed and is now in the care of ACS.
Greene was later held and charged wth abandonment of a child, and acting in a manner injurious to a child.
According to New York State law, a parent is allowed to leave an unattended newborn baby without fear of prosecution if the child is left at a hospital, staffed police or firehouse.
This comes just after a teen mother handed her newborn baby to a customer at a New Jersey Restaurant, and left, reported NBC New York.
Recalling the incident, El Patron restaurant owner Frankie Aguilar said, "This lady comes in looking very desperate, holding a brand newborn child, you can even tell."
"She comes in, she looks at me in the eye, I look at her and she has these eyes of terror and despair."
While Aguilar's father called 911, a customer, Alease Scott, offered help to the 14-year-old girl.
"The baby wasn't really moving that much. The mother went to the counter, she said she needed help. I got up from the table, I immediately walked over to her and I said you mind if I check the baby's vitals?" said Scott, who is a former therapist and preschool teacher.
She knew the baby was in distress as was the mother.
"I looked down and saw that there was dried blood on her leg, and I immediately said 'Oh my God, this is the baby's mom,'" said Scott.
"But I was more focused on making sure the baby was breathing, so as soon as I looked down at the baby she was gone."
The baby was taken to a hospital. The mother was later tracked down. She is also in the hospital and is recovering.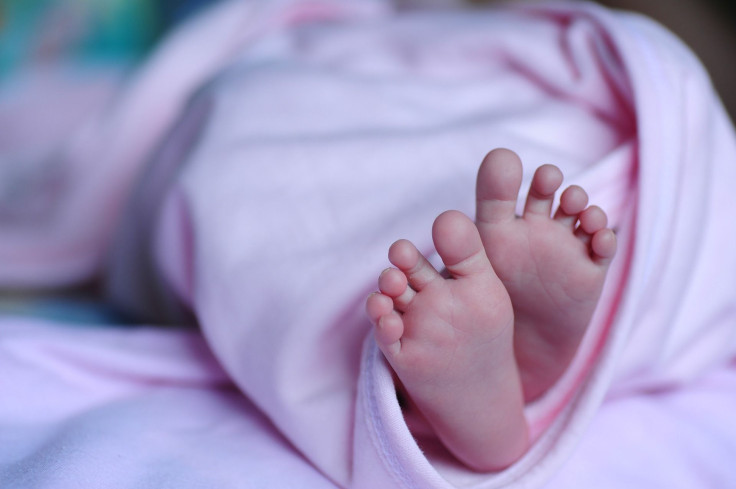 © 2023 Latin Times. All rights reserved. Do not reproduce without permission.