A teenage mother reportedly walked into a Jersey City restaurant asking for help on Wednesday afternoon, before handing over her newborn baby to strangers and leaving abruptly.
According to the New York Post, the distraught 14-year-old mom entered the El Patron diner in New Jersey claiming she had found the child on the street. She proceeded to leave the newborn with two of the restaurant's customers before quietly exiting the establishment shortly.
Authorities have confirmed that the underage girl was the actual mother of the baby. The newborn still reportedly had part of its umbilical cord attached when the patrons of the diner checked the condition of the child. CCTV footage from the restaurant managed to record the incident.
Restaurant owner Frankie Aguilar confirmed that the young mother handed the baby to a couple of good Samaritans before leaving.

According to Eyewitness News ABC7, Alease Scott and her boyfriend, Walter Cocca, were in the restaurant eating lunch when they were approached by the teen girl. They did not hesitate to help when they were asked to help with the baby.

"I said, do you mind if I check the baby's vitals? She readily handed the baby over to me, so my focus went right onto the baby," Scott said.
Scott noticed that the newborn had some difficulty breathing and that a portion of their umbilical cord was still attached. The couple notified law enforcement but by the time police arrived, the minor had already fled the scene. Police arrived with medical gear and oxygen for the baby.

"Once I applied the oxygen mask to the baby, all of a sudden we heard the most beautiful cry and the baby started moving, she slightly opened up her eyes and then she closed her eyes, but the sweetest thing was when she got hungry, and she was trying to suckle on the oxygen mask, so we knew she was okay after that," Scott related.
Authorities were able to track down the teen mother but assured her of her child's welfare and that she wouldn't be facing any charges. The newborn is set to be put up for adoption.
New Jersey has a Safe Haven law that allows parents and guardians to drop off newborn babies 30 days and younger at hospitals, police stations, or fire stations without fear of persecution.

"I'm just so happy I was there to help because she just was desperate and didn't know what to do, she was so young," the Good Samaritan Scott said, expressing her openness to being the baby's godparent once they're adopted.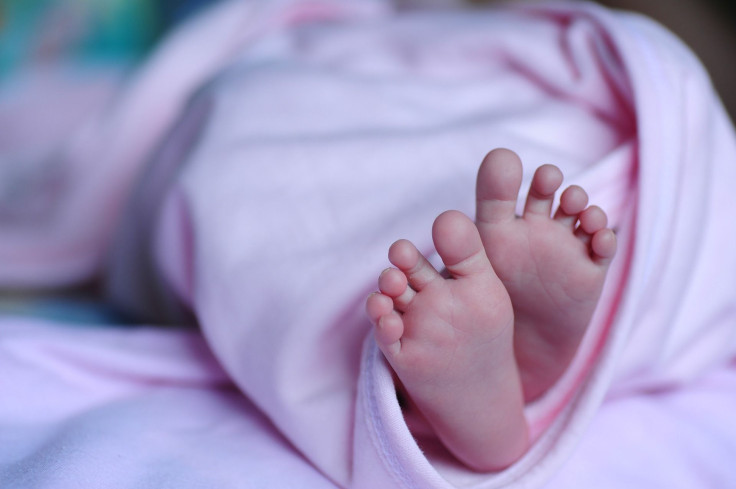 © 2023 Latin Times. All rights reserved. Do not reproduce without permission.