A husky in England has earned the adulation of the public after saving the life of a newborn baby at a Birmingham park.
The dog's owner, 64-year-old Terry Walsh, said he was walking his husky Hel at The Mound, a Kings Norton park in England's West Midlands, around 5:30 p.m. on April 22, when his reliable canine started prodding at something hidden under the bushes. As Hel continued gently nudging at the shrubbery, the baby let out a cry loud enough to alert Walsh.
"Suddenly I heard this baby cry. I think it was Hel's gentle nudging and the heat from my Husky's body that woke the baby up," Walsh, a semi-retired royal engineer, told BirminghamLive.
"I thank the Lord that the baby was alive, that could've been a lot worse… I said to my neighbors, Heaven sent Hel to rescue newborn baby boy!"
Walsh has surrendered the newborn to authorities. The baby has been named George by the hospital staff, as he was found the day before the celebration of St. George's Day. According to the West Midlands Police, baby George may have only been a few hours old when his parents abandoned him under the bushes along Shannon Road.
The newborn was found swathed in a heavy blanket, wearing grey leggings and a striped t-shirt with a dinosaur print. Baby George remains in the hospital for now but a West Midlands police spokesperson said the infant was "healthy and doing well."
Authorities have begun investigating the whereabouts of the newborn's mother. In a statement, West Midlands Detective Inspector Neil Hunt urged the infant's unidentified mother to come forward.
"I am reaching out to George's mother. You are my primary concern right now, and we really need to make sure you're okay. I don't know the circumstances around George's birth but, as a parent myself, I know exactly how overwhelming becoming a parent can be," Hunt expressed.
"We're ready to offer you any help and support you may need. George is safe and well, and your health and wellbeing is our priority -- please be assured that you are not in any trouble."
Skynews reports that law enforcement's primary lead is a CCTV footage of a woman walking alone along Shannon Road by The Mound, just before 5:10 p.m. on April 22. Police have opened their hotlines to information about the identity of Baby George's mother.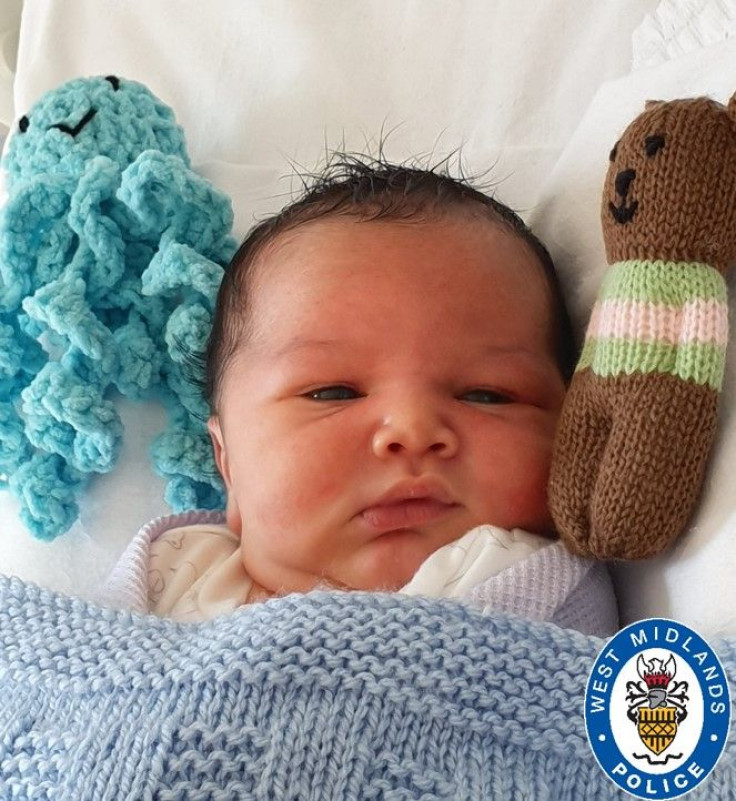 © 2023 Latin Times. All rights reserved. Do not reproduce without permission.