An anti-mask activist was arrested in Florida Thursday after refusing to cover her face while inside a bagel shop. Cindy Falco-DiCorrado, 62, was arrested at an Einstein Bros. Bagels shop in Boca Raton, where she ignored requests from customers, employees and deputies while shouting about her rights to be mask free.
According to the Palm Beach County Sheriff's Office, a customer confronted her about not wearing a mask and the drama unfolded. DiCorrado refused to leave the bagel shop leading deputies to drag her outside in front of the customers. She refused to cooperate and continued to resist while accusing the deputies of violating her constitutional rights, The Sun Sentinel reported.
"Get your hand off of me!" she yelled at the deputy. "You are kidnapping me! I will personally … what is your name? Take your hands off of me – you don't have the right, sir! Get your hand off of me, I've done nothing wrong, I'm not a criminal."
DiCorrado was cuffed outside while shouting: " In the name of Jesus!"
Deputies arrested her on charges of trespassing and resisting an officer without violence
An article in the New York Post said a video of the incident has been posted on a "Crazy Karens" account on Instagram where DiCorrado can be seen clad entirely in leopard print at the bagel shop with a woman whom she later said she was counseling. She claimed to be a minister and has been invoking religious exemption to wear a mask.
A corporate spokesman for Einstein Bros. Bagels Tom Johnson emphasized on their key concerns for the health and safety of employees and customers in their policy on wearing masks.
"Our locations are marked with clearly posted signs requiring customers to wear masks while in our bakeries. Customers that are unable to do that are able to order their food ahead using our app or delivery through Doordash."
DiCorrado was released Friday after posting $2,000 bail and has pleaded not guilty to both charges.
Interestingly, this is not DiCorrado's first entanglement with law enforcement as she was previously arrested on the same charges at an anti-mask protest in Lake Worth Beach in May with two other women.
In 2017, DiCorrado faced allegations of being a white supremacist which forced her to resign from the Boynton Beach advisory board. She was reported spewing racist remarks at black residents saying: "You're lucky we brought you over as slaves, or else you'd be deported, too."
Apart from that, local media also reported she had told one city resident to use "better english".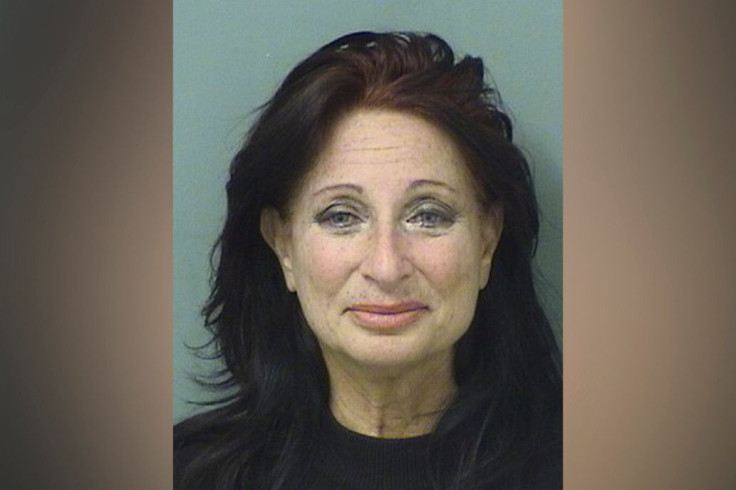 © 2023 Latin Times. All rights reserved. Do not reproduce without permission.