A suspected North Bend, Oregon fugitive accused of killing at least three people in separate incidents on Friday has turned himself in after he allegedly forced a woman to drive him 2,000 miles from Milwaukee to Wisconsin to surrender, officials confirmed on Sunday.
Police have identified suspect Oen Evan Nicholson, 30, and charged him with 10 criminal counts, including six counts of murder in the first degree as well as second-degree attempted murder, first-degree assault, and failing to help a person injured in a traffic accident following a wave of violence he allegedly committed against four people on Friday last week.
The man allegedly murdered his father, Charles Simms Nicholson, 83, whose corpse was found in a trailer in an RV campground of The Mill Casino in the coastal city of North Bend, about 110 miles southwest of Springfield, on Friday.
The Nicholson son then reportedly stole his father's pickup truck at the RV park and later rammed a couple at the nearby casino, claiming the life of husband Anthony Oyster, 74. The Oyster wife, Linda, 73, was left with critical injuries, according to Coos County District Attorney R. Paul Frasier.
However, the killing rampage did not stop there. Nicholson allegedly proceeded to drive to the Herbal Choices Marijuana Dispensary, just a little over a mile away from the casino, where the suspect shot and killed resident Jennifer L. Davidson, 47, CBS reported.
The stolen pickup was retrieved by police the same day on Friday, reportedly crashed, and set alight about 30 miles west of Springfield. Nicholson had allegedly got out of the truck along a highway in Lane County, Oregon, and ran into the woods, according to a witness.
Following the incidents, Nicholson was caught on surveillance cameras at a local sporting goods store purchasing more ammunition, ABC noted. The spate of alleged crimes committed by the individual had sparked a week-long manhunt.
Investigators promptly released several surveillance photos of the suspect, warning the public not to approach him because he was armed and deemed dangerous.
"Words fall short of describing the tragedy that took place on Friday and we are all left incredibly shaken," North Bend Mayor Jessica Engelke lamented at the news conference.
Meanwhile, more than 100 miles away in Springfield, Oregon, Laura Johnson, 34, was reported missing after she failed to return to work following her lunch break around 12:30 p.m. on Friday.
Police immediately investigated the missing person report after it came to light that the woman was approached by suspect Nicholson, according to the Springfield Police Department. The wanted man, wielding a gun, had approached Johnson while she was in her car and allegedly coerced her to drive him north.
They then wound up roughly 2,000 miles away in Milwaukee where Nicholson turned himself in and was arrested without incident on Sunday, the police statement said. The woman held hostage was found unscathed and well, according to CNN.
"She was forced to drive 33 hours to where they're at. She was able to talk him into turning himself in," Dennis Johnson, the woman's father, said.
Coos County courts indicated that he did not have any legal representation at the time of Johnson's arrest. The suspect will front a Milwaukee court in the coming days before returning to Oregon to face the charges against him.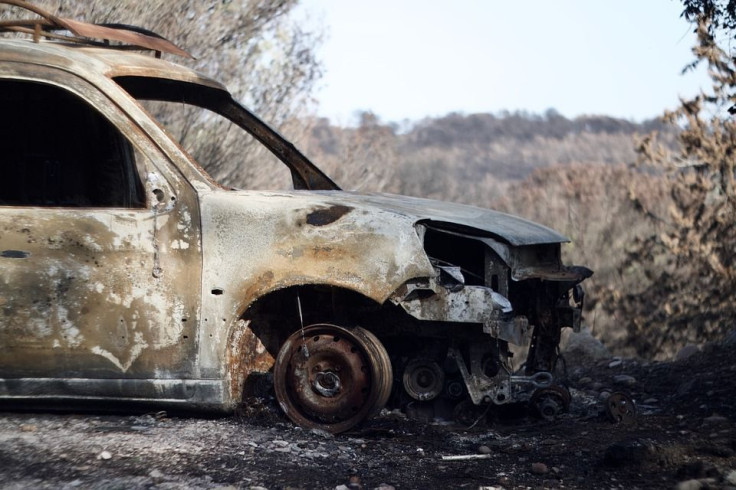 © 2023 Latin Times. All rights reserved. Do not reproduce without permission.