The son of National Football League veteran Vince Wilfork has been charged for allegedly stealing a substantial sum of his father's belongings, including two of the superstar athlete's prized Super Bowl rings.
D'Aundre Holmes-Wilfork, 23, of Friendswood, Texas, was arrested on May 22 and charged with theft of property worth more than $300,000, CBS Sports reported.
According to a complaint released by the Galveston County District Attorney's Office on Monday, the New England Patriot star reported that several of his belongings, including luxurious pieces of jewelry, two Super Bowl rings, two AFC championship rings, and a college football championship ring he won while playing for the Miami Hurricanes in 2001, was missing, the Galveston Daily News noted.
The complaint also stated that Wilfork bafflingly first noticed that these items were missing from his Friendswood home in May last year, but he was unsure if they were stolen, packed away, or simply stored at his second residence in Florida.
The 39-year-old veteran then received a report from a Patriot fan saying that he found listings for the sale of Wilfork's Super Bowl rings on a Facebook page, seeking to verify that they were authentic, Fox News wrote.
The Texans defensive tackle Wilfork then requested his ex-wife to contact the seller, who claimed that his business partner bought the four Patriot rings for $62,000 from D'Aundre Holmes-Wilfork in 2020, TMZ Sports confirmed.
Police also learned that Holmes-Wilfork also sold two necklaces, a bracelet, and five earrings to a jewelry store for $4,600 in March 2020.
The rings that were purchased have since been returned to the police.
D'Aundre, who is waiting for his trial, is being held on a $300,000 bond.
Wilfork's son was dismayingly kicked out from the University of Houston football team in 2016 after being arrested for having 381 grams of codeine in his car, WCVB 5 reported.
D'Aundre previously played for the Friendswood High School Mustangs.
Football legend player Vince Wilfork had played in the NFL for 13 seasons, mainly with the New England Patriots. Wilfork is superbly tagged as the most outstanding defensive tackle in NFL history and was named the Pro Bowl and All-Pro for several years. He played with the Houston Texans for two years before he retired in 2016.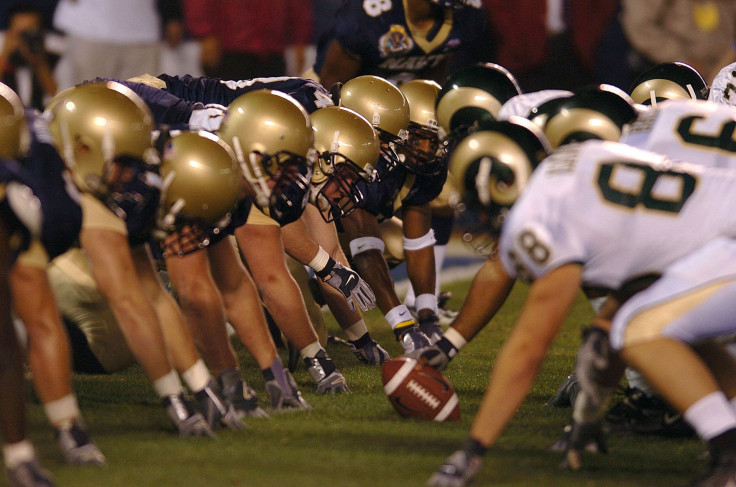 © 2023 Latin Times. All rights reserved. Do not reproduce without permission.