A Nigerian woman who hacked her mother to death with a cutlass has been arrested. The suspect "believed" that her mother was a "witch."
On Monday, March 29, Ondo State Police paraded, 30-year-old Blessing Jimoh, alongside other suspects for her alleged involvement in the murder of Ijeoma Odo.
Blessing, a mother of four, told Vanguard, that she killed her mother because her pastor said, she is a "witch."
"lt was my pastor that told me that my mother was behind my insanity and that I should find a solution to my problem," Blessing told the news outlet.
The suspect said she was mentally unstable when she committed the crime.
"It was like something was pushing me to kill my mother after my pastor told me she was behind my insanity. I was not happy with what I did," she said.
"My pastor told me that my mother is a witch that she is the one behind my insanity. So after appealing to her and there were no changes, I have to kill her to see if my sanity would be restored," Blessing said.
The Ondo police initiated an investigation after the victim's son, Odoh Tochukwu, reported the case of his missing mother.
A short while later, police detectives, arrested two people for their involvement in the murder.
"However, Jimoh Blessing, the daughter of the deceased has confessed that she killed the mother," Police commissioner, Bolaji Salami, said.
According to the commissioner, the suspect killed her mother while they were working at the farm.
"I cut off her neck with a cutlass," Blessing said.
"It was my pastor that said my mother was a witch."
"My mother is from Enugu State. I really don't know what came over me," she added.
The identities of the other suspects involved in the crime were unknown at this time.
Officials said this is an ongoing investigation and further details will be revealed after its conclusion.
"The case is currently with the SCIID for discreet investigation," Salami said.
Blessing along with other suspects will be charged in court after the investigation is concluded, he added.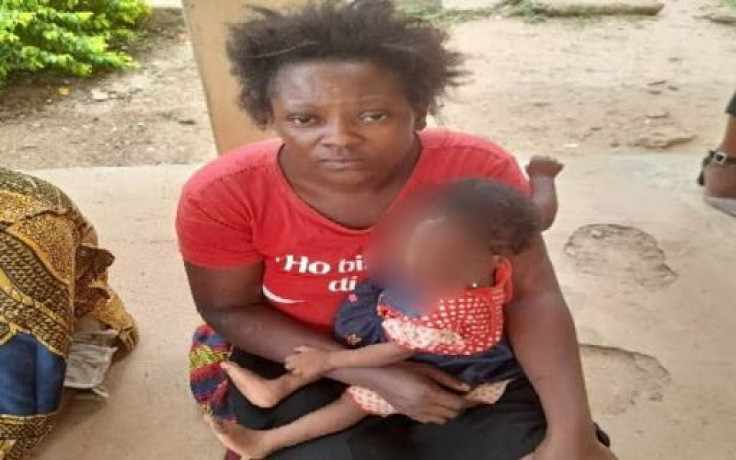 © 2023 Latin Times. All rights reserved. Do not reproduce without permission.