An Oklahoma woman is now recovering in a hospital after she was reportedly jumped, brutally beaten, raped, and then robbed by a Mississippi man lurking inside the ladies' bathroom of a high-end outlet mall, according to local authorities.
Andrew Malik Jones, 28, reportedly lurked and hid inside one of the public bathrooms at the Gulfport Premium Outlets located at 1000 Factory Shops Boulevard, waiting for a victim to enter at approximately 6:45 p.m. on Monday, July 19.
When the unwitting victim entered the restroom, Jones allegedly "forced her into a bathroom stall where he physically assaulted and raped her," according to New York Daily News.
Following the alleged assault, Jones has been accused of grabbing the victim's purse and quickly fleeing the scene. However, the assailant was quickly nabbed by the victim's husband, with the help of other bystanders, and restrained until the police arrived.
The victim was shortly transported to a New Orleans hospital by American Medical Response for immediate treatment. The attack left her with a fractured skull and many other serious injuries. The victim's husband said that hospital authorities have yet to not permit him to see his wife due to her injuries.
"My wife went in the restroom and the man locked her inside. There was nothing I could do. He put a towel over her face and a belt on her neck and raped her and tried to kill her," the victim's husband said.
The husband said that he was standing in the mall's food court with their children when the assault happened. When he heard a scream coming from the bathroom, he rushed over to check on his wife and saw Jones coming out of the bathroom carrying his wife's purse, Law & Crime reported.
"I kept chasing him," the husband said. He explained that he almost succeeded in preventing Jones from leaving by offering him money.
"I showed him my wallet and said, 'Here, money,'" the husband said. "I wanted to keep him there so that's how I got him to stay."
The victim had been vacationing along the Mississippi Gulf Coast from their home in Oklahoma with her husband and her young daughter, at the time of the incident, FOX19 reported.
Jones has been charged with robbery and sexual battery. He is being held at the Harrison County Jail under a $1 million bond. It is unclear whether Jones had retained an attorney.
When approached for his statement, Gulfport Premium Outlets general manager Pam Meinzinger declined to comment on the assault or on the state of the mall's security.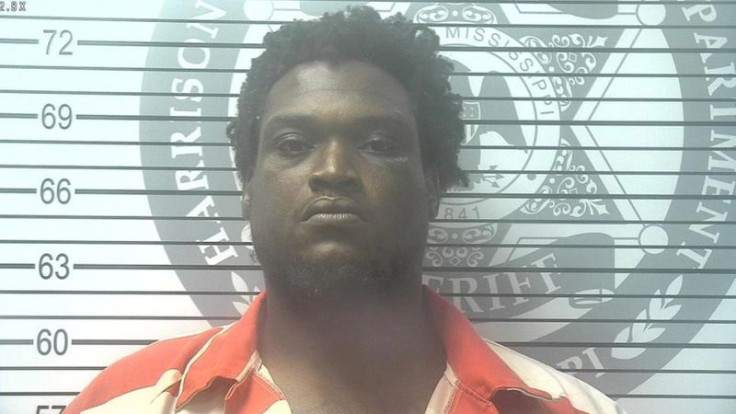 © 2023 Latin Times. All rights reserved. Do not reproduce without permission.