New Zealand has logged its first recorded death linked to the Pfizer-BioNTech COVID-19 vaccine and its national shot rollout following the passing of a woman from an exceptionally rare heart muscle inflammation side effect, the Ministry of Health confirmed on Monday,
The COVID-19 Vaccine Independent Safety Monitoring Board believes the condition was "probably due to vaccination," but notes the woman, who was reportedly in her 50s, suffered other medical issues around the time of her death about a month ago, according to 7News.
The case has since been referred to a coroner, who will determine the woman's official cause of death.
Pfizer acknowledged the rare reports of myocarditis, an inflammation of the heart muscle, after their vaccinations but contended such side effects were extremely rare.
"Pfizer takes adverse events that are potentially associated with our vaccine very seriously," the company said. "The benefits of vaccination with the Pfizer COVID-19 vaccine continue to greatly outweigh the risk of both COVID-19 infection and vaccine side effects, including myocarditis."
Director-General of Health Ashley Bloomfield would resonate the same sentiments, urging eligible Kiwis to get the jabs as quickly as possible, noting the woman's death should not deter people from being inoculated against COVID-19 to keep themselves and their community safe.
"The risk of myocarditis after the vaccine is a lot lower than the risk of myocarditis after being infected with COVID-19," he said.
Myocarditis, an swelling of the heart muscle, can limit the organ's ability to pump blood, causing changes in heartbeat rhythms. Symptoms may include onset chest pain, shortness of breath, and an abnormal heartbeat.
According to Reuters, the risk of myocarditis, which decreases with age, was 18.5 per million doses among people aged 18 to 24 after their second Pfizer jab. Among Moderna second dose recipients, the likelihood of the rare side effect is at 20.2 per million for the same cohort.
Health officials are now urging anyone who experiences these symptoms in the first few days after receiving their shots to seek immediate medical attention.
Initially commended for its handling of the virus, New Zealand saw a recent spike in COVID-19 cases this month, which began with a single Delta case.
The country was quick to bring forward level four restrictions, bursting its Trans-Tasman bubble and placing the entire country in lockdown.
There are currently more than 560 active cases in New Zealand, with around 14 percent of Kiwis inoculated in the 12 days since the new outbreak. About 3.3 million vaccine doses have been administered and 23 percent of its five million population are now double jabbed so far.
Prime Minister Jacinda Ardern said some 840,000 doses are remaining in the national vaccine stockpile but noted the New Zealand Government is seeking to secure more vaccines despite the minuscule chance of running out.
"We are working on a strategy to meet that demand with more vaccines in the country," she noted. "If we are unable to do this, then the worst-case scenario is that we pull back to our planned volumes."
Restrictions are set to ease on Tuesday in New Zealand as Auckland remains in level four restrictions for another two weeks, BBC noted.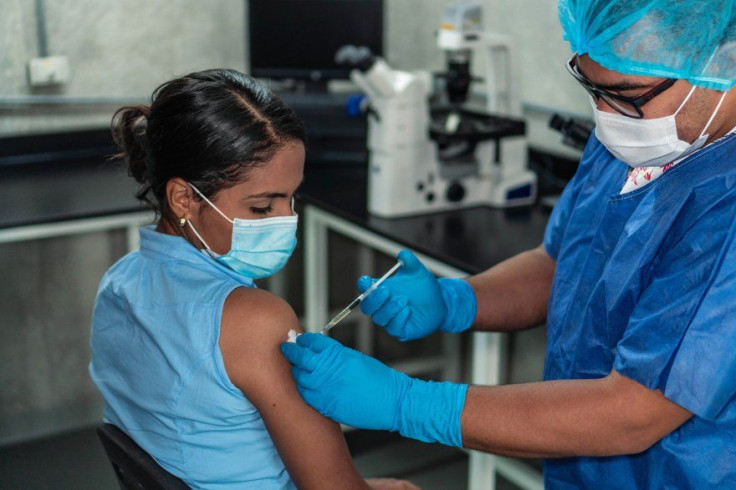 © 2023 Latin Times. All rights reserved. Do not reproduce without permission.