A woman miraculously survived after her vehicle fell off a cliff in San Francisco on Christmas morning. Police said she was in stable condition when she was rescued shortly after the accident.
The San Francisco Fire Department revealed on Twitter that the vehicle went over a cliff at Fort Funston in the morning of Dec. 25. Located in southwest San Francisco, Fort Funston is a former harbor defense installation featuring 200-foot high sandy bluffs, according to the Golden Gate National Parks Conservancy.
Videos and photos from the scene surfaced on Friday, showing the woman's car upside down on the beach. The photos also showed that the tide was out when the accident happened, allowing initial responders to reach the victim and place her on a stretcher.
Authorities are still investigating what caused the vehicle to veer off the road. However, they revealed that the woman was in stable condition and was brought to the nearest trauma center by ground transportation.
Meanwhile, the Golden Gate National Park Service took to Twitter to advised the public to steer clear of the woman's vehicle as they would tow it in the coming days. "Please stay clear of vehicle while we work to remove it over the next few days," they said.
The site of the accident is a popular hangout for hang-gliders and hikers. However, it is also a common rescue site. On Wednesday, an unidentified man with his dog had to be rescued at the site, three months after a boy and his father also called for rescue in September.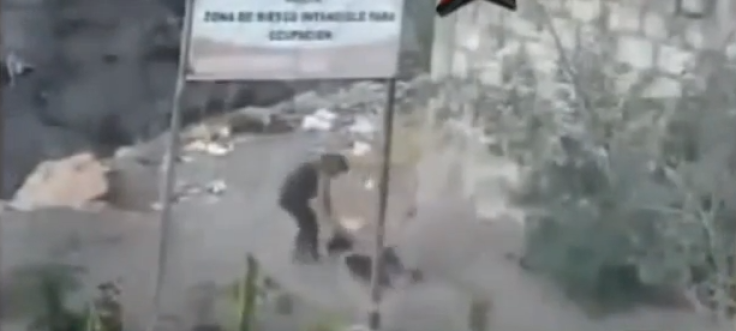 © 2023 Latin Times. All rights reserved. Do not reproduce without permission.