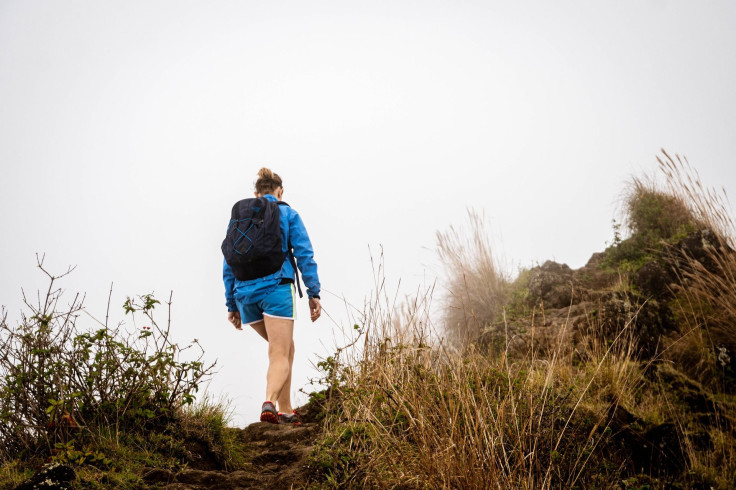 Lucy Barnard, an Australian adventurer, is resuming her attempt to become the first woman to walk from Argentina to Alaska.
Lucy Barnard was hoping to become the first woman to hike from the southern tip of South America to the northern edge of Alaska — a journey of almost 30,000 kilometers. After three years of walking through blizzards, scorching deserts along the way, and 12 pairs of shoes on the journey, she'd covered a third of the distance, Australian Broadcasting Corporation reported.
Throughout her journey, a cattle dog called Wombat had been by her side.
"He's playful and cheeky and always up to mischief," she says.
However, when the pandemic finally hit, Lucy was forced to put a pause on her record-breaking mission. She also had to part ways with her four-legged friend and found someone willing to care for Wombat while she made the trip home before international borders closed.
"I remember thinking that it was only going to be for three months, and then it would be sorted. But of course, that wasn't the reality," she said.
About two-and-a-half years later, Lucy is set to fly out of Brisbane bound for South America, where she'll resume her stalled journey and reunite with Wombat.
"Everyone always says that of course, he'll remember me," she says.
"But I feel like if he remembers me, he might hold a grudge for a day or two as well and really put me through that punishment."
Lucy expects to crack the 10,000-kilometre milestone within a week. Several months later, when she and Wombat cross the Colombian border into Panama, she'll achieve another remarkable feat.
"I'll become the first woman to have walked the length of South America."
Lucy anticipates that it will take at least another two-and-half years or three years for her complete the trip.
"I have not forgotten the realities of walking and knowing that one year, I only had 15 showers and only slept in three beds all year. So I think the reality of the expedition is that it can be quite dank and tiring," she said.
"Collecting world records is something that has always been on the periphery for me," she said.
Barnard took on her epic adventure after a near-death experience two years ago, when her bicycle was hit by a car. As she overcame spinal inflammation and a severe head injury, her doctor suggested her recovery would be improved if she put herself in a learning environment.
© 2023 Latin Times. All rights reserved. Do not reproduce without permission.