The New York Police Department announced the apprehension of an alleged arsonist. Surveillance cameras outside the Jewish school Yeshiva of Flatbush captured the woman engaging in criminal activity.
Days after the incident, police were able to track down and take the suspect into custody. NYPD confirmed that the woman has been charged in relation to the incident.
On Thursday, Oct. 14 at around 7:15 p.m. the woman reportedly was captured on camera. She was carrying a gasoline canister outside the 1609 Avenue J, Brooklyn school. Just outside the fence of the school compound, the woman poured gasoline before setting it alight.
The woman absconded from the scene after setting the fence on fire. A security guard of the school managed to douse the fire with water. No structural damage was caused by the fire. There were also no injuries reported due to the incident.
The act of arson was reported to the police and the NYPD's Hate Crime Task Force began investigating the incident, New York Post reported last week.
To help identify the suspect the NYPD had released the surveillance footage of the incident. The suspect was described to be a five-foot-four-inches tall woman with dark hair. She was wearing dark color clothing while committing the arson.
The police also released a clearer picture of the suspect's face on Friday, Oct. 15. In the picture, the woman was holding a blue megaphone in addition to the red gasoline canister. It is unclear if she had been talking about the attack that would follow.
On Monday, Oct. 18 the NYPD tweeted that the suspect had been identified and taken into custody. The suspect was identified as 39-year-old Sharee Jones. NYPD's Hate Crimes Task Force detective was assisted by Manhattan/Queens Warrants in the suspect's arrest. The woman will be questioned while she remains in police custody. It was not immediately clear if she had legal representation, CNN reported.
For setting the fence on fire the woman had been charged with fifth-degree arson as well as reckless endangerment as a hate crime. The exact motive behind the attack is yet to be known.
Head of the Yeshiva, Rabbi Joseph Beyda expressed his relief at the suspect's arrest. He appreciated the swift action of the NYPD as well as elected officials. He stated that the arrest and action taken by the authorities made the community feel safer.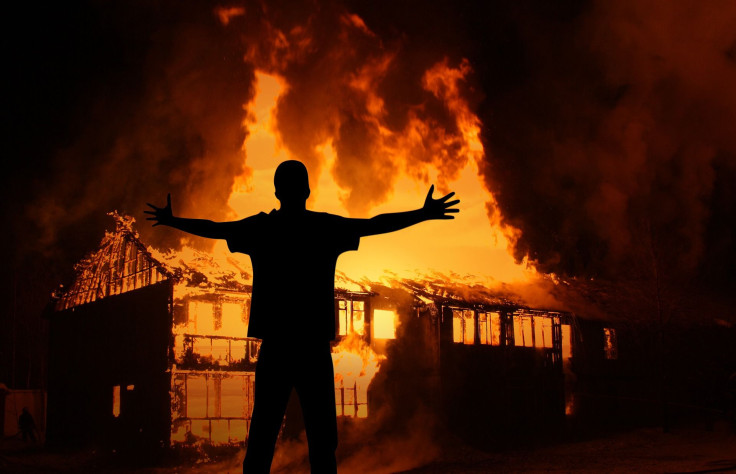 © 2023 Latin Times. All rights reserved. Do not reproduce without permission.