Márcio Macedo, the Workers' Party's (PT) deputy and national treasurer, has submitted a legislative bill to Brazil's Lower House that would forbid the usage of national symbols in "political" contexts as they are widely used in anti-democracy and pro-Jair Bolsonaro demonstrations, calling on the Army to intervene in the institutions, Rio Times reported.
Regardless of political parties or ideologies, Macedo has maintained that the goal of these ideas is to "save" the use of the flag, thus preventing its "wear and tear" and "trivialization."
If approved, during the next legislature, President-elect Luiz Inácio Lula da Silva would be forbidden to use the flag or the anthem during his campaign acts.
The "unnecessary" use of national symbols by "political factions," according to Macedo, might turn these symbols, which unify all Brazilians, into "signs of division."
Macedo criticized certain groups using the national symbols as tools to create division and spread hatred among Brazilians during elections.
He said, "This is what we have seen lately in the elections when certain groups have used national symbols to generate division among Brazilians, spread hatred, discord, and false news, even to make an apology for Nazism, in whose defeat Brazil heroically participated on European soil," Macedo said.
Protests and mobilizations demanding a military coup from the army have been taking place after Lula won the second round of the elections last Oct. 30. One of the most contentious pictures is of a large group of people saluting the flag and doing the Nazi salute in front of a barracks in Santa Catarina, where Bolsonaro received more than 69 percent of the vote.
The initiative from the PT comes as the left has begun a sort of campaign to try and recover some national symbols that Bolsonaro and his supporters have distorted to the point where many have refused to wear the yellow shirt of the national soccer team.
Bolsonaro has already come under fire for the "political use" of these symbols, with Lula accusing him of having "abandoned" the Brazilian people while using the flag to spread misinformation and hatred. Lula also urged the left to e-appropriate all these signs.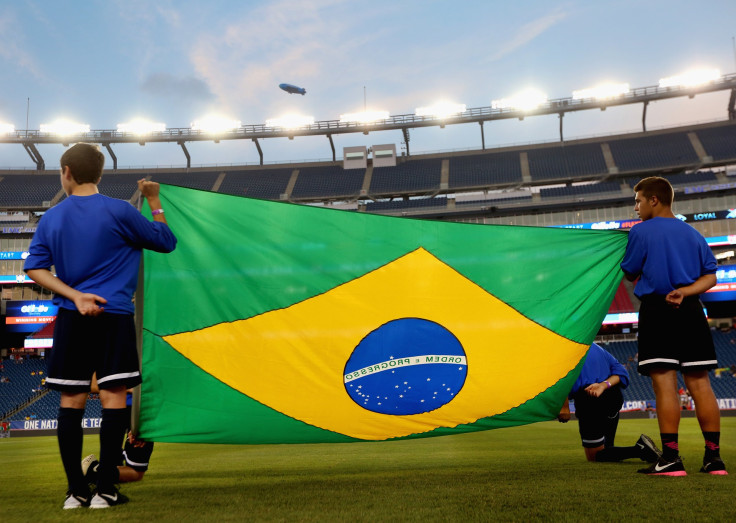 © 2023 Latin Times. All rights reserved. Do not reproduce without permission.