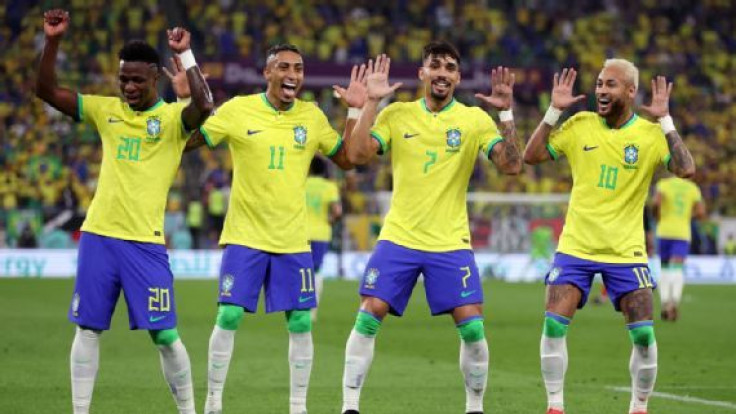 Brazil played a phenomenal game against South Korea in the round of 16. With their talisman back from injury, the Selecao had the best game of the tournament so far. Brazil scored four goals in the first half, the first time they've done so since 1954.
Neymar returned to the World Cup after suffering a severe ankle injury against Serbia in the group stage. There was worry he would be out for the rest of the tournament, but Neymar wouldn't be denied an opportunity to play and advance in the World Cup. He helped assist the match's opening goal to Vinícius Júnior at the seven minute mark and scored a goal of his own off a penalty kick in the 13th. That penalty score would be Neymar's 76th goal for the Brazilian National team, one shy of tying fútbol legend Pele. Neymar seemed to be 100% healthy throughout the contest before being subbed out for the last 10 minutes.
Richarlison continues to have a fantastic tournament as he scored his third goal in three games in the 29th. The score was setup by a series of juggles, followed by excellent touch passes to lead Richarlison to the right side of the box. The final goal would be scored by Lucas Paquetá as the trailing man off of a cross by Júnior in the 36th.
The team goal celebrations were also something to take note off as it showed a level of camaraderie and fun that hasn't been seen with other countries. This Brazilian team is enjoying the moment and each other in their own way.
For the past 20 years, Brazil has always had a case to win the World Cup. With this group, it seems they may have better a chance to win it all than in previous years.
© 2023 Latin Times. All rights reserved. Do not reproduce without permission.