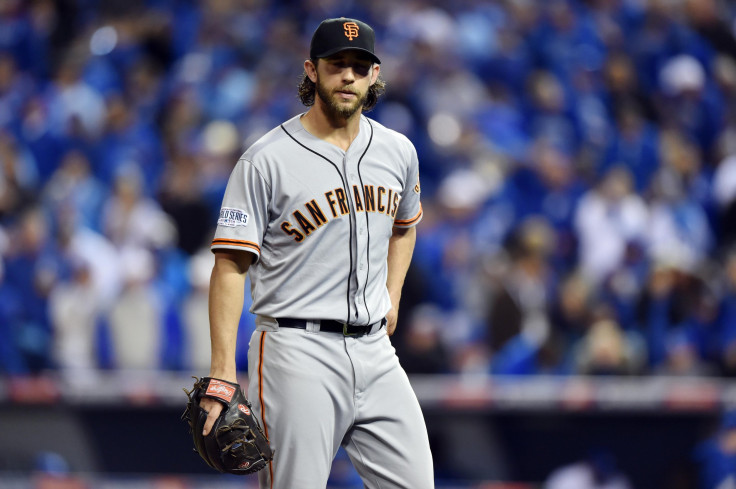 KANSAS CITY – In the middle of the second inning of Game 7 of the World Series, it appeared the San Francisco Giants were in trouble. The oldest starting pitcher in World Series game 7 history, Tim Hudson, had just been touched up for two runs and there were still runners left on base.
Two innings later, with the Giants leading 3-2, San Francisco's savior, Madison Bumgarner, came pouring out of the left field bullpen gates, saving the season, winning the world series, and rewriting history in the process. It may have been game 7 of the World Series, but it was the Bumgarner show from the fifth inning on.
The man they call "MadBum" got the longest save in World Series history on Wednesday, and helped give the Giants their third championship in five years. He is now 4-0 all time in the World Series, and has a mind-blowing 0.25 ERA in the fall classic.
"How it ended today pretty much summed up the Giants in the World Series," said Giants reliever Jeremy Affeldt, who pitched two scoreless innings himself. "That guy carried us. He flat out carried us."
The Royals would agree. The most dominant pitcher in October we have seen in nearly 50 years pitched on two days rest, as an emergency reliever, and threw five more innings of shutout ball on top of his nearly 16 innings of shutout ball before that. In short, Bumgarner did what no one in World Series history has ever done, and every ounce of it was needed in order for the Giants to win.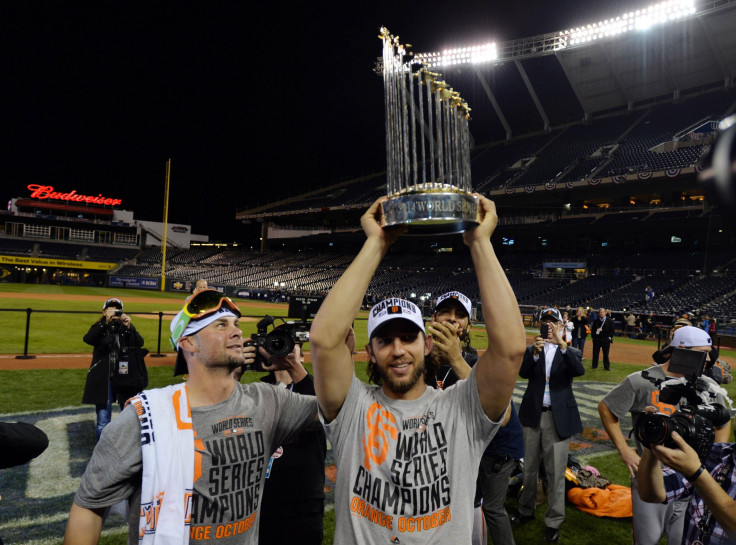 Before the game, Giants manager, Bruce Bochy, would have been ecstatic to get a couple innings out of Bumgarner. Maybe 20-30 pitches he hinted to reporters before the game. In all, Bumgarner went five innings and threw over 60 pitches in route to a two-hit shutout out of the bullpen. Just two days after throwing 118 pitches in a complete game performance in game 5. Yes, you heard that correct.
"To throw seven innings and then throw nine and then, two days later, to throw five? You're in the World Series. You're pitching against the best hitters in the world. In game 7… that can't happen. I don't think it will ever happen again. I just don't. I don't even know if we're real right now. I don't even know if I'm talking to you after that happened," said Affeldt.
But indeed the performance was real. Bumgarner entered the pantheon of World Series legends as he ran out onto the field of Kauffman Stadium in front of 40,535 loud raucous fans that wanted nothing more in the world for him to fail. He not only neutralized the crowd, but the Royals offense which had scored an astounding 10 runs the night before. He shut them down again for the third time in nine days and made sure there will be a parade down the streets of downtown San Francisco on Friday.
© 2023 Latin Times. All rights reserved. Do not reproduce without permission.