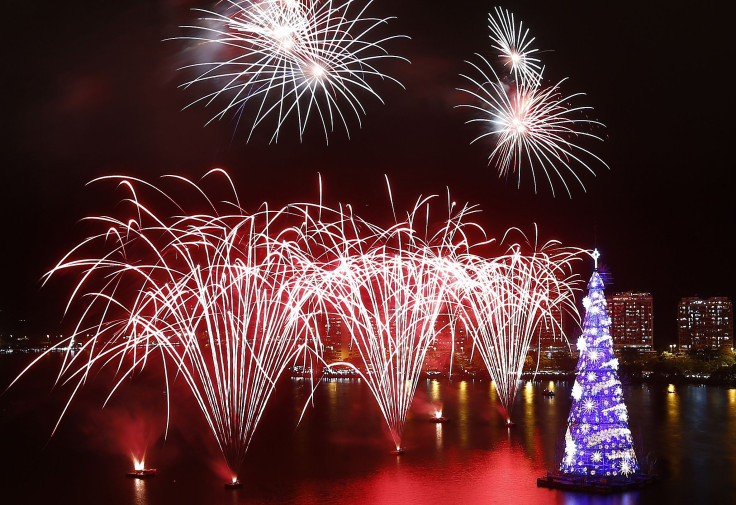 New York City might be the home to the famous tree at Rockefeller Center but Brazil has one that sets the word record: the tallest floating Christmas tree. Located at Rodrigo de Freitas Lake in Rio de Janeiro, the 278-foot tree reportedly weighs 542 tons.
On Nov. 29, the tree was lit with 3.1 million micro bulbs, 2,150 strobe effects and 100 LED reflector in a lighting ceremony consisting of fireworks and music that drew in thousands of viewers. While this is not the first year the floating tree has been in Brazil, it is the first year that the Guinness World Records has given it the title of the world's tallest floating Christmas tree.
This year marks the 19th year that the floating Christmas tree has been decorated — the tree will be lit every night until Jan. 6 — and the tradition of lighting the tree has become so popular that the lighting ceremony is the third biggest event of the year in the city. Each year, the city selects a theme for the tree and the 2014 theme is "A Christmas Light." The theme will celebrate the importance and significance of light in the lives of the people and will be conveyed through imagery of the sun, moon and stars.
© 2023 Latin Times. All rights reserved. Do not reproduce without permission.