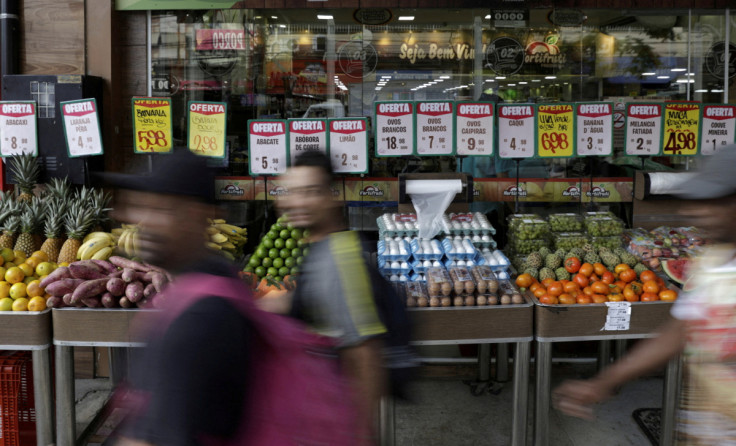 Latin America's central banks, which were among the world's first to begin relaxing their monetary policies, could see their campaigns hampered by a gloomier economic outlook, JPMorgan's chief economist for the region told Bloomberg.
Cassiana Fernandez said in an interview that policymakers are looking at surging U.S. Treasury yields and the possibility of further rate hikes by the Federal Reserve, which could increase the cost of imports and lead to higher inflationary pressures.
"Latin America was a pioneer, but it won't be able to cut as much now," said Fernandez. "Central bankers will be cautious, as they witness the impacts of monetary policy decisions on their currencies," she added. Other headwinds include the uncertainty about oil prices amid the Israel-Hamas war.
Fernandez specifically referenced Chile, which reduced the pace of its rate cuts for the second time and paused a program to build up foreign reserves. During the three months prior, the currency had recorded one of the world's biggest drops. She described the events as a "cautionary tale" and said the biggest lesson to be learned is for banks to "allow themselves to be flexible."
She also focused in Brazil but with a more optimistic perspective, saying it has less to worry about when it comes to global dollar strength, as bumper harvests have supported the real for now.
Going back to the Fed, analysts don't expect the central bank to increase its rates in its monetary policy meeting that started on Tuesday and will continue until Wednesday. Many analysts have indicated they expect a "hawkish" pause -- whereby the Fed holds rates steady while indicating it could still hike rates again this year if needed.
Deutsche Bank economists wrote in an investor note that a November hike is "off the table," while indicating further hikes would "depend on if tight financial conditions are sustained and the evolution of the economy."
And Bank of America's economists said they expect a final rate hike in December due to the "strong" economic data seen in September, adding that it was "a close call."
While the US economy remains resilient, Fed officials have warned that the current conflict between Israel and Hamas in Gaza could affect America's economy. "Geopolitical tensions are highly elevated and pose important risks to global economic activity," Powell warned in a recent speech.
The Fed later warned in a financial stability report that escalation of this conflict, or the war in Ukraine, "could reduce economic activity and boost inflation worldwide."
© 2023 Latin Times. All rights reserved. Do not reproduce without permission.