Is Meghan Markle furious enough for an ugly showdown with Kate Middleton, after learning about a royal protocol that gives Middleton the power to determine Archie's choice of partner?
Well, the alleged rivalry between the duchesses has been written about to the point of absurdity. Turns out, rumor mills still aren't convinced despite Markle having stepped down from royal duties to lead a more private life with Prince Harry in California.
The entire speculation about a "showdown between the two royal wives" sprouted soon after a report on Daily Mail suggested how Archie -- the sixth in line and above to the throne -- is obligated to seek the permission of the presiding monarch for marriage, according to Iain MacMarthanne.
Soon after, "New Idea" ran a report that suggested how Markle is "preparing for an almighty showdown between herself, Kate and the Queen in London once travel restrictions ease." The tone of the report gives off a vibe that almost implies how Markle is already off on a "secret trip" to the U.K. What's more, the publication hints at how Markle would "hate for William and Kate to get their revenge on her and Harry through their son by denying Archie his choice of partner."
The media outlet twists and misinterprets one of Markle's recent statements during her interview with Gloria Steinem. In the backyard chat, Markle maintained how she's glad to be back in California "for so many reasons" -- apparently, taking pot-shots at Middleton, and trying to persuade people to believe that something is still off between the two, when there really isn't.
Coming to the main point, at present, Baby Archie stands seventh in line. So, the story's assumption falls flat because the Queen hasn't abdicated or died. Moreover, the Succession to The Crown Act of 2013 doesn't really apply to Archie if Prince William and Middleton decide to have a fourth child.
The story, despite having an iota of relevance, is truly baseless at this point of time as Archie still has a LONG way to go before he decided to get married. As much as it's interesting to come across a juicy rumor, it's totally unfair to concoct stories based on assumptions.
Case in point, the above-mentioned narrative that was run by publication, for instance.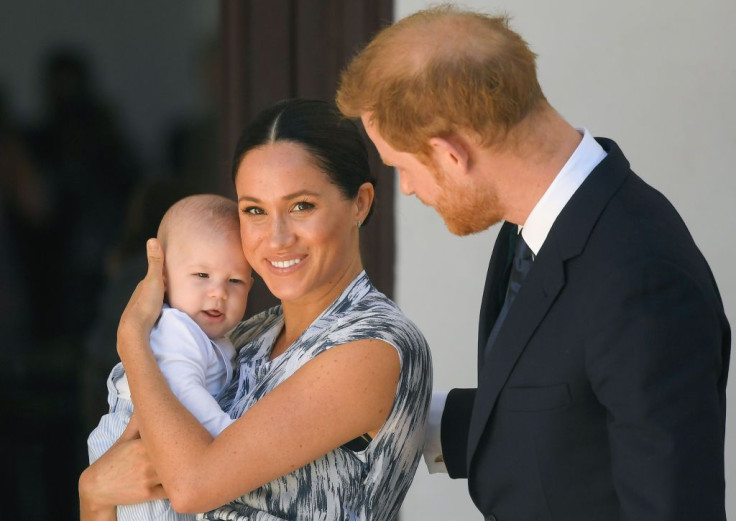 © 2023 Latin Times. All rights reserved. Do not reproduce without permission.